We've just started stocking Two Stitches patterns and thought it would be a good idea to try out some of the patterns to give you some hints and tips on making them. Rachel, a dressmaker friend who helps design and film the tutorials on our You Tube channel choose the Zoe dress to start with. Here are her thoughts and tips.....
I chose to try The Zoe dress with sleeves simply because I really like the design and it's a bit different from lots of dress patterns out there.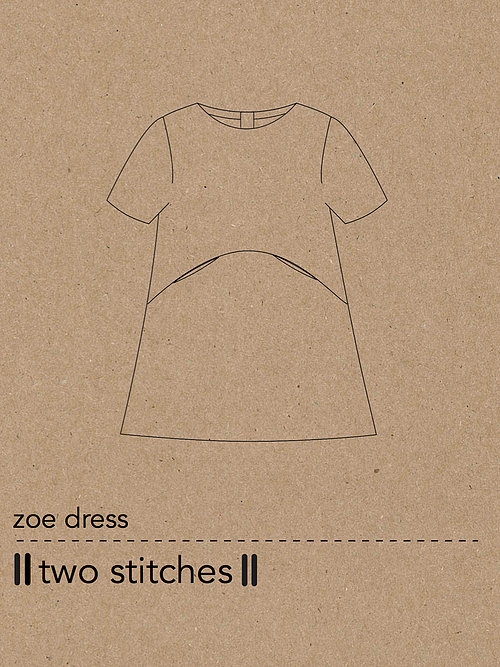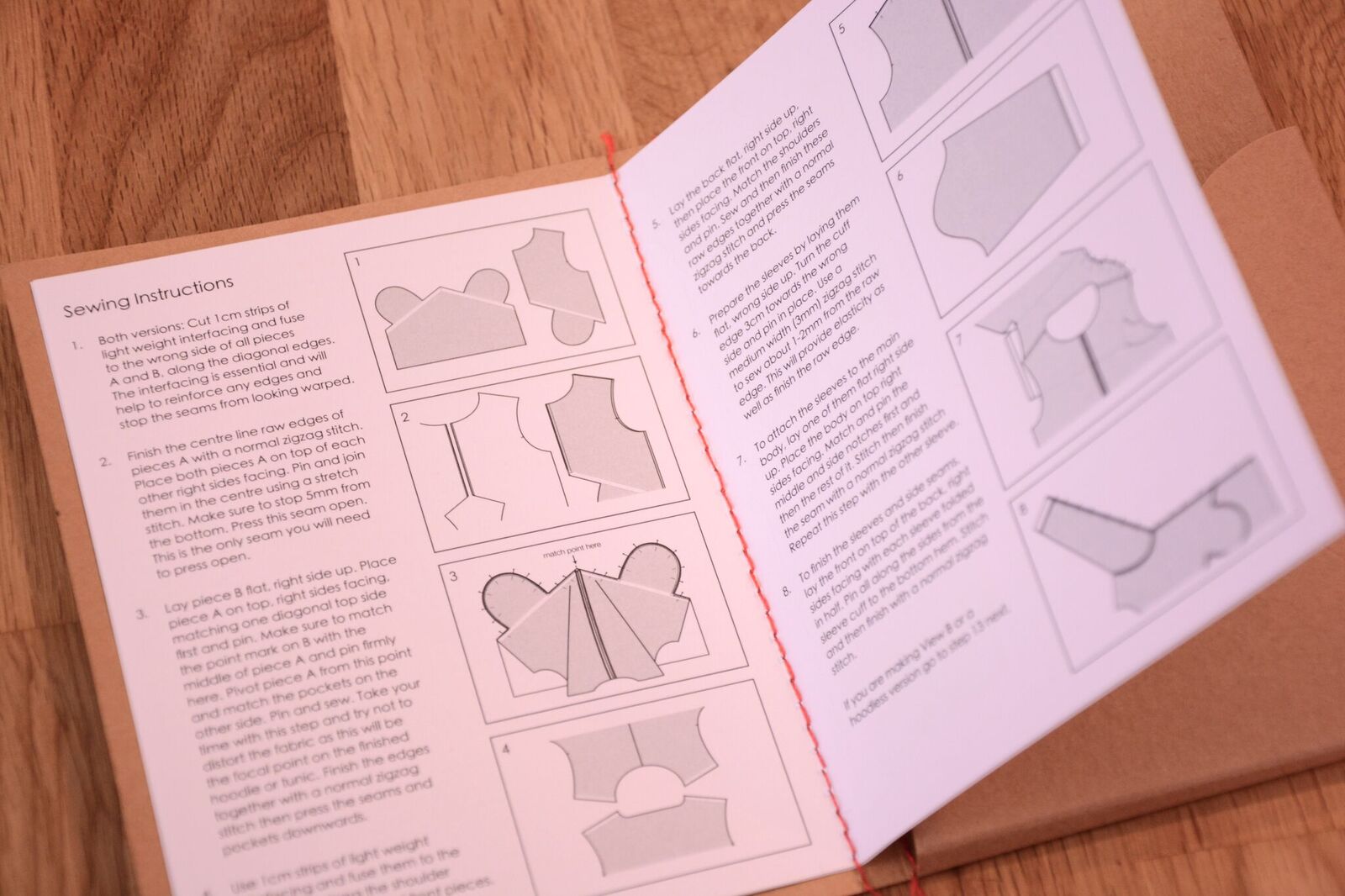 First Thoughts:
I love the little card pockets they come in – easy to store, they don't take up much

space and the card is strong enough to keep the pattern and instructions looking nice.
Details of what you need to buy are clear on the back of the packet
Before you start sewing read all the instructions including the errata note which tells you

about a small amendment you need to make to the pattern before cutting out piece B. See

point 2 in my pattern instructions.
The general instructions are helpful and remind you to wash and press your fabrics before

you start – this allows for any shrinkage that might happen with the fabric!
Measure your child to check the best size to make – sounds obvious but not all 3-year olds

for example are the same size! My boys seemed to stay one size for ages just getting taller –

so I just made the patterns I used longer in the leg!
Seam allowances on these patterns are only 6mm (1/4'') which is much less than commercial patterns.
On to the Making........
I traced the pattern size age 3 (this means I can keep the original pattern as a master copy and make a different size next time) There are only 5 pieces to the pattern so it does not take long. Take your time when you do this to ensure you follow the right size on all pieces.
Lay the pattern out on the fabric as shown in the instruction booklet. Make sure you take note of the grain line arrows or fold line markings. Then cut out carefully and accurately (don't forget to cut the notches – I cut outwards not into the seam). Time spent doing this makes all the difference when you start sewing.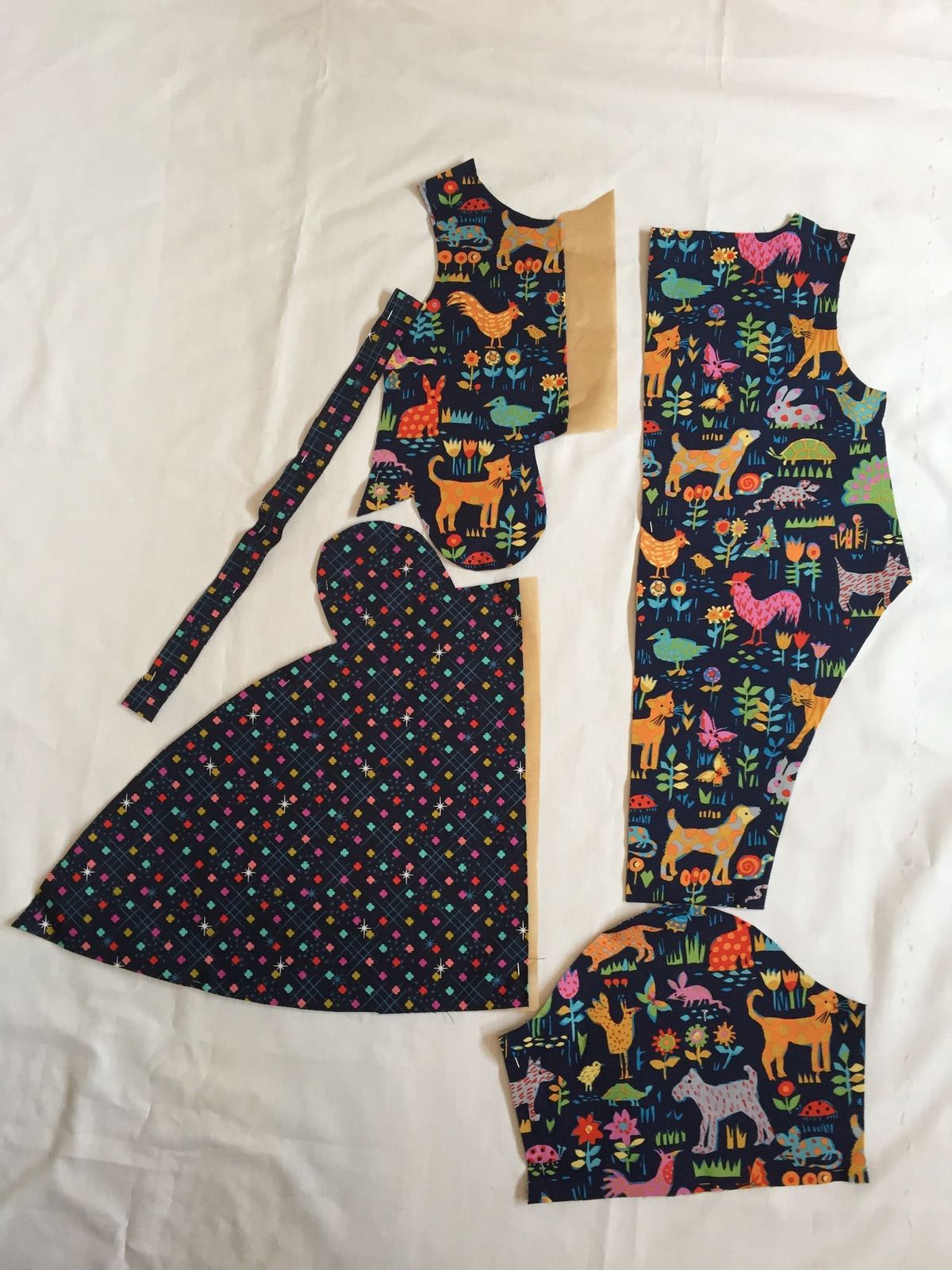 Next transfer any markings onto your fabric using chalk, removable fabric marker or traditional tailor tacks. Don't miss the two little crosses on the sleeves which show where you need to do the gathering stitches.
Tip - I put a pin at the front edge of each sleeve so that I could easily tell which way to insert

them when I got to that point.
Tip – as the seams are quite narrow you may find it easier to neaten the edges of those that

are to be pressed flat before you sew them together. These are the side seams, shoulder

seams and sleeve side seams.
The following numbers match the numbered diagrams in your pattern booklet.
1. Side Seams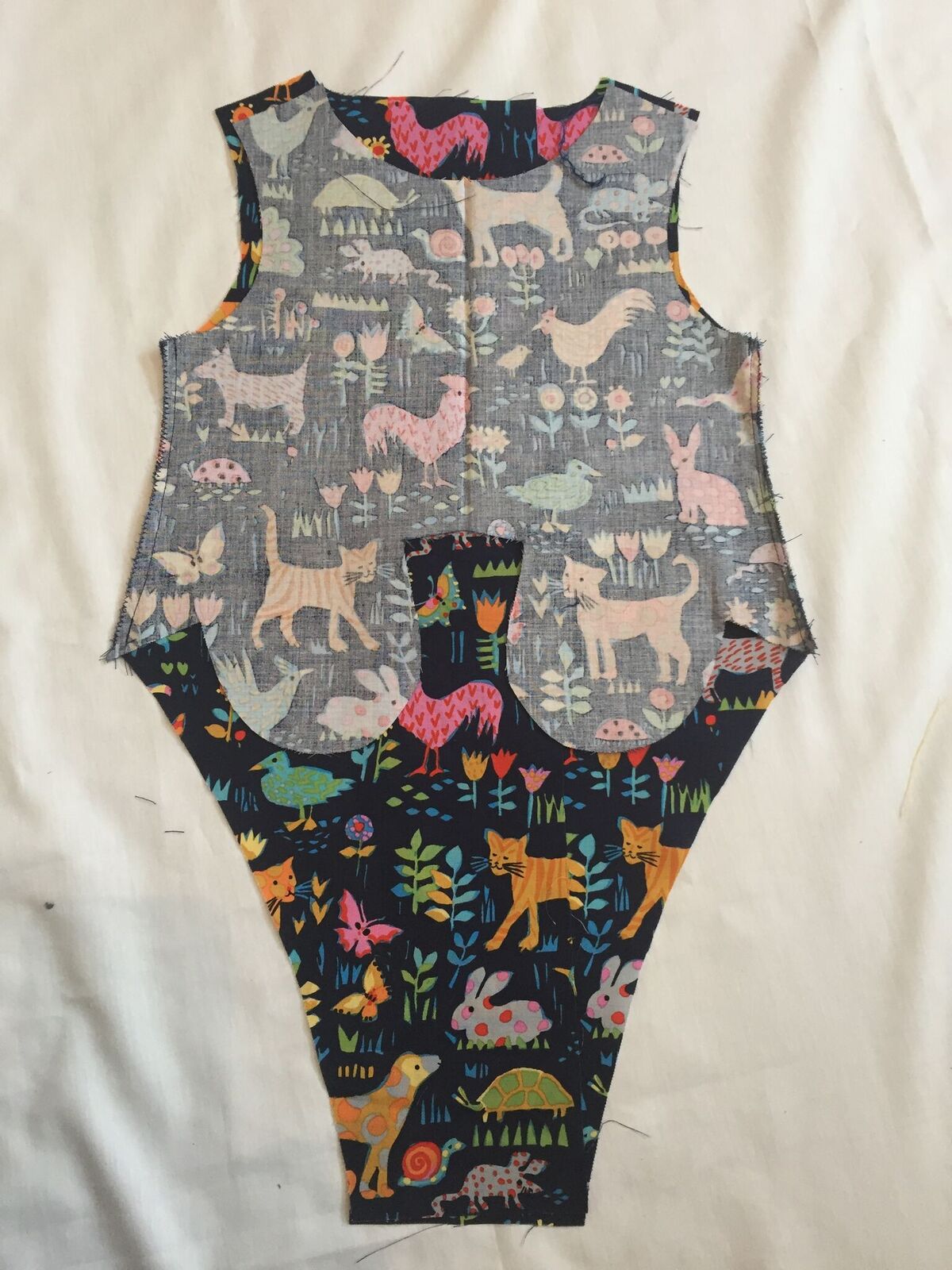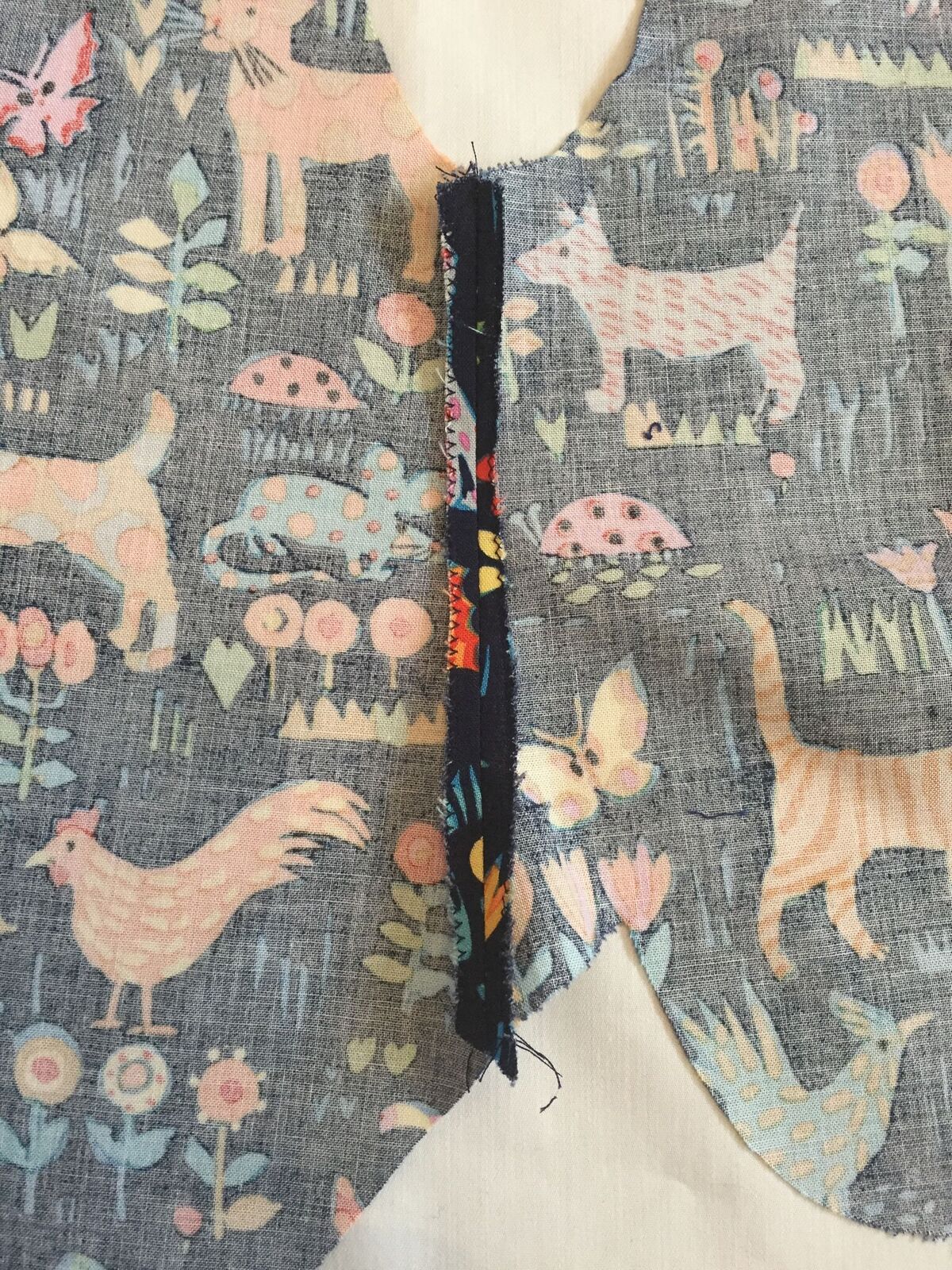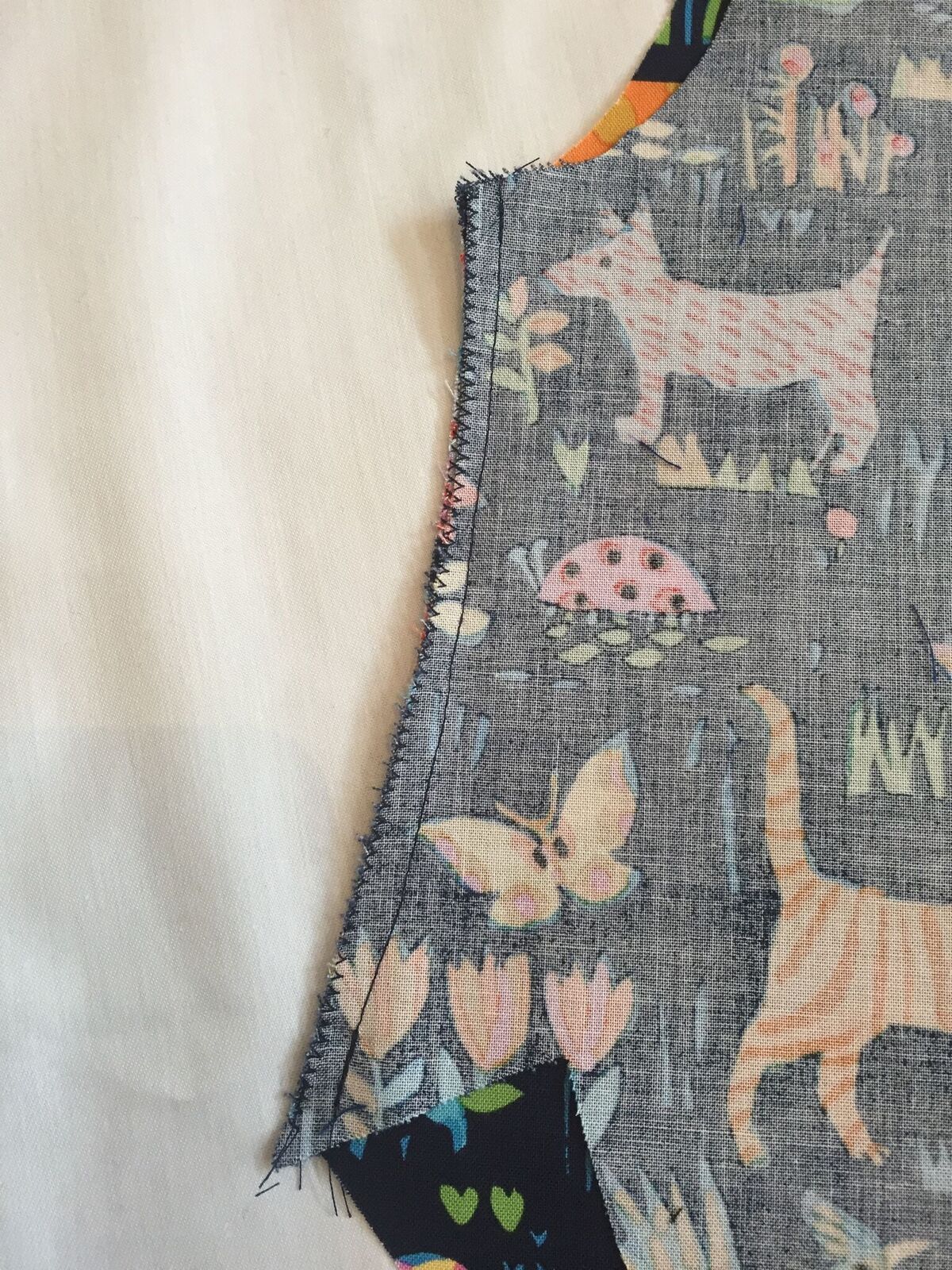 2. Joining piece B to A&C
This next bit seemed to be slightly tricky but it turns out there was a small error in the pattern. Easily fixed as they have created an erratum note which is in the pattern pouch. So follow the instruction about cutting out and the pieces will go together perfectly.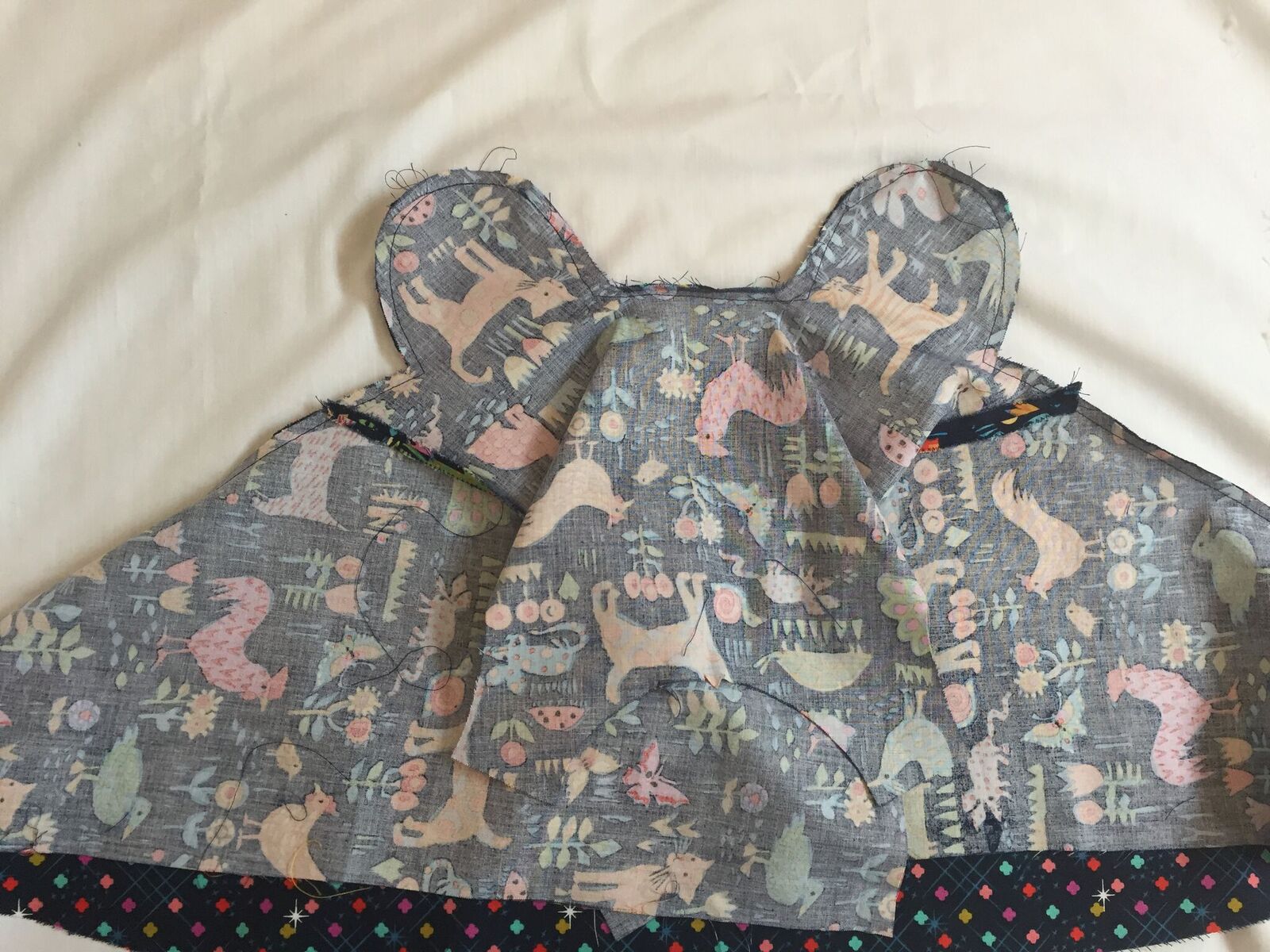 Pivot at all the corners. Leave the needle in the fabric at the point where you want to turn, lift the foot up, pivot the fabric to the new direction, foot down, continue to sew.
Neaten seam allowances together and press down towards hem.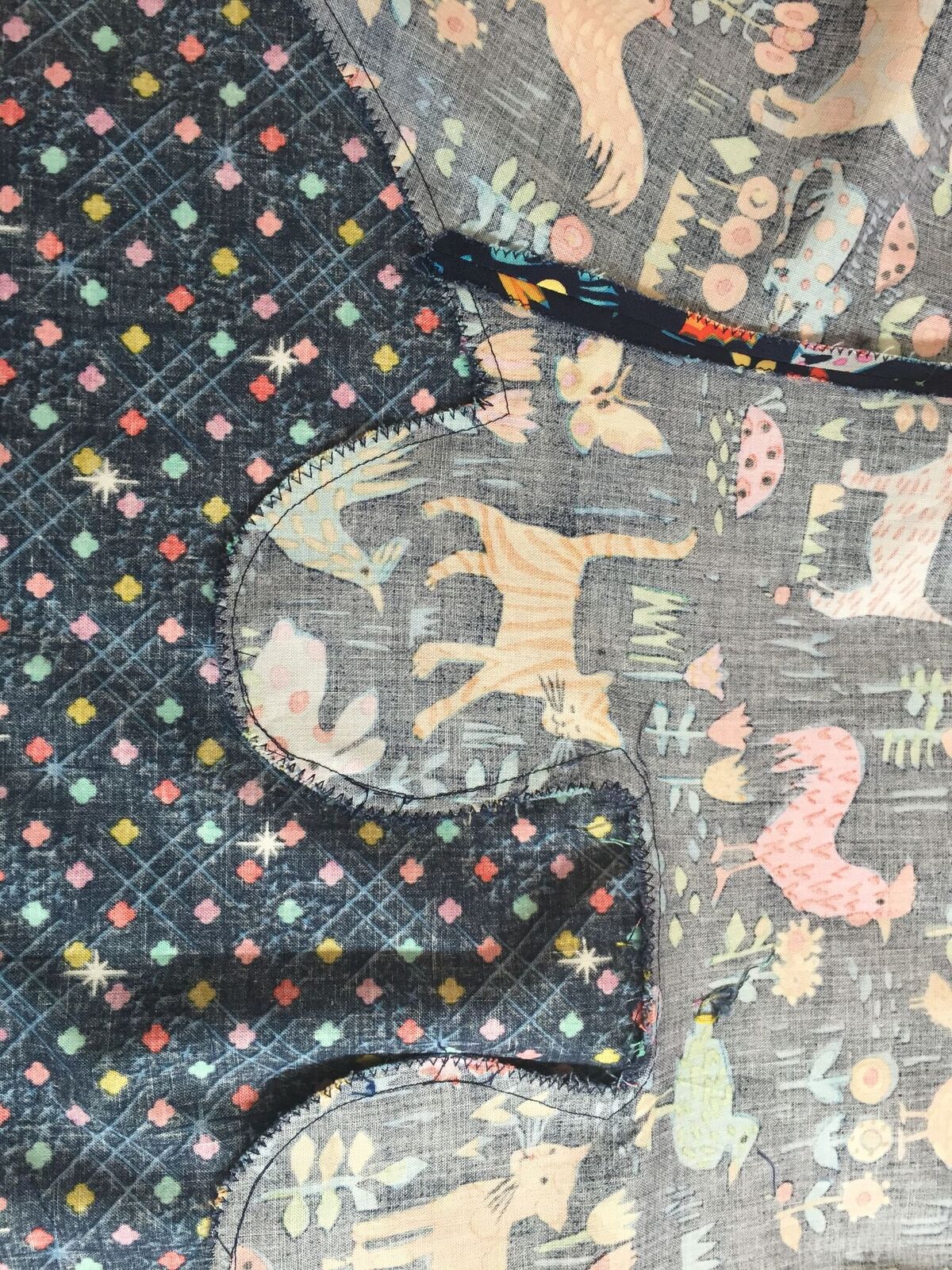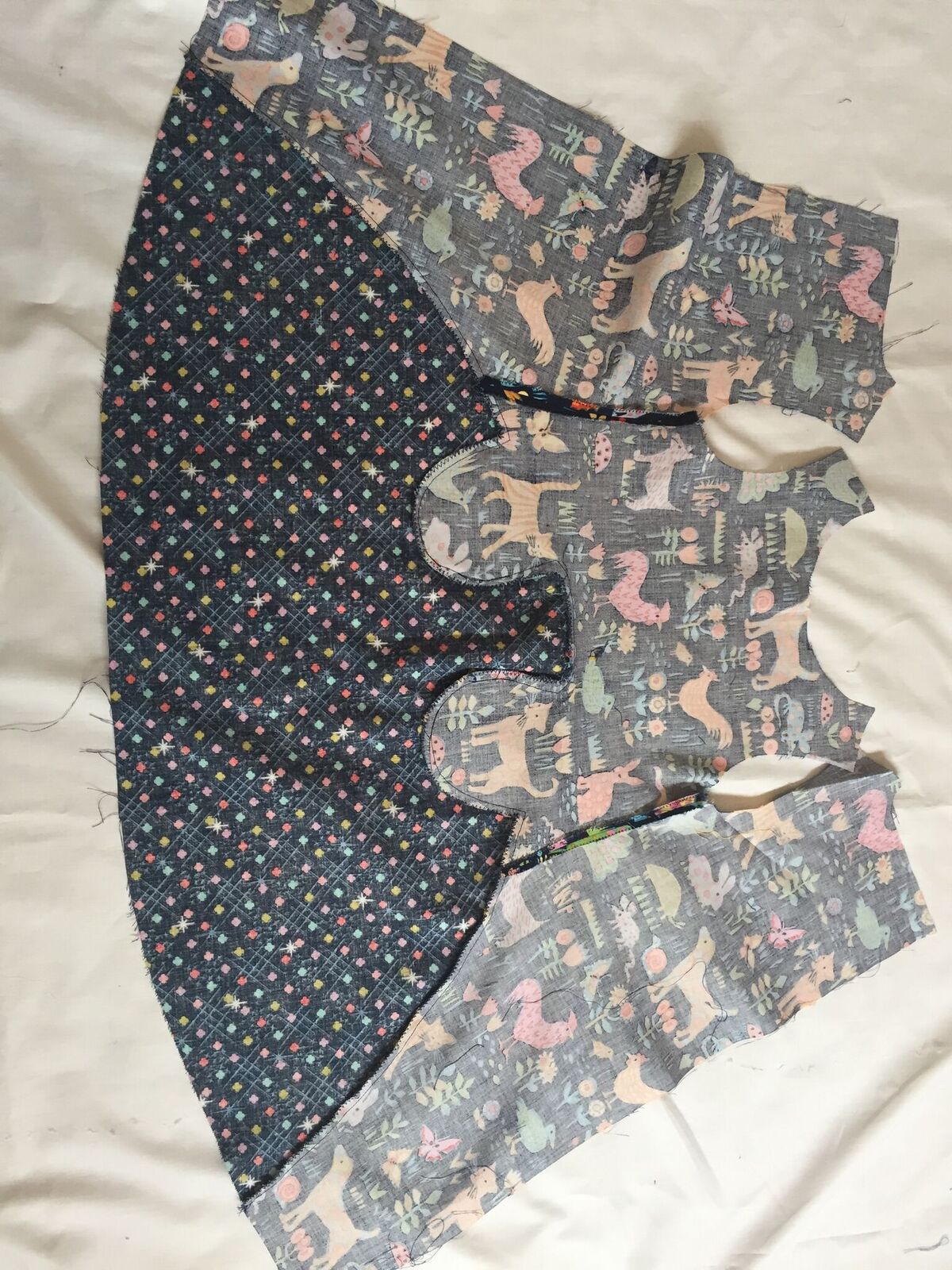 3. Pressing back plackets
Neaten seam allowances together and press down towards hem.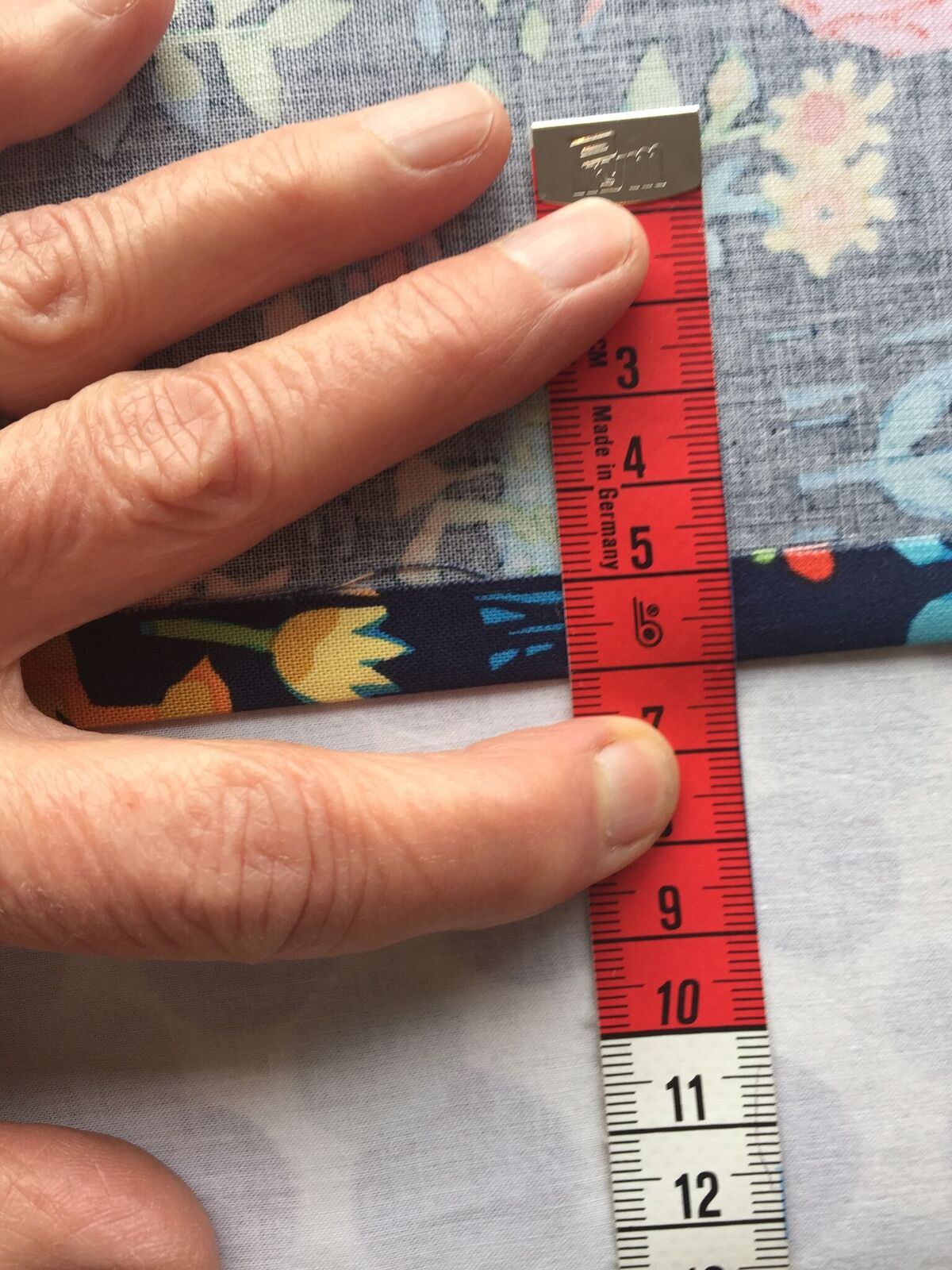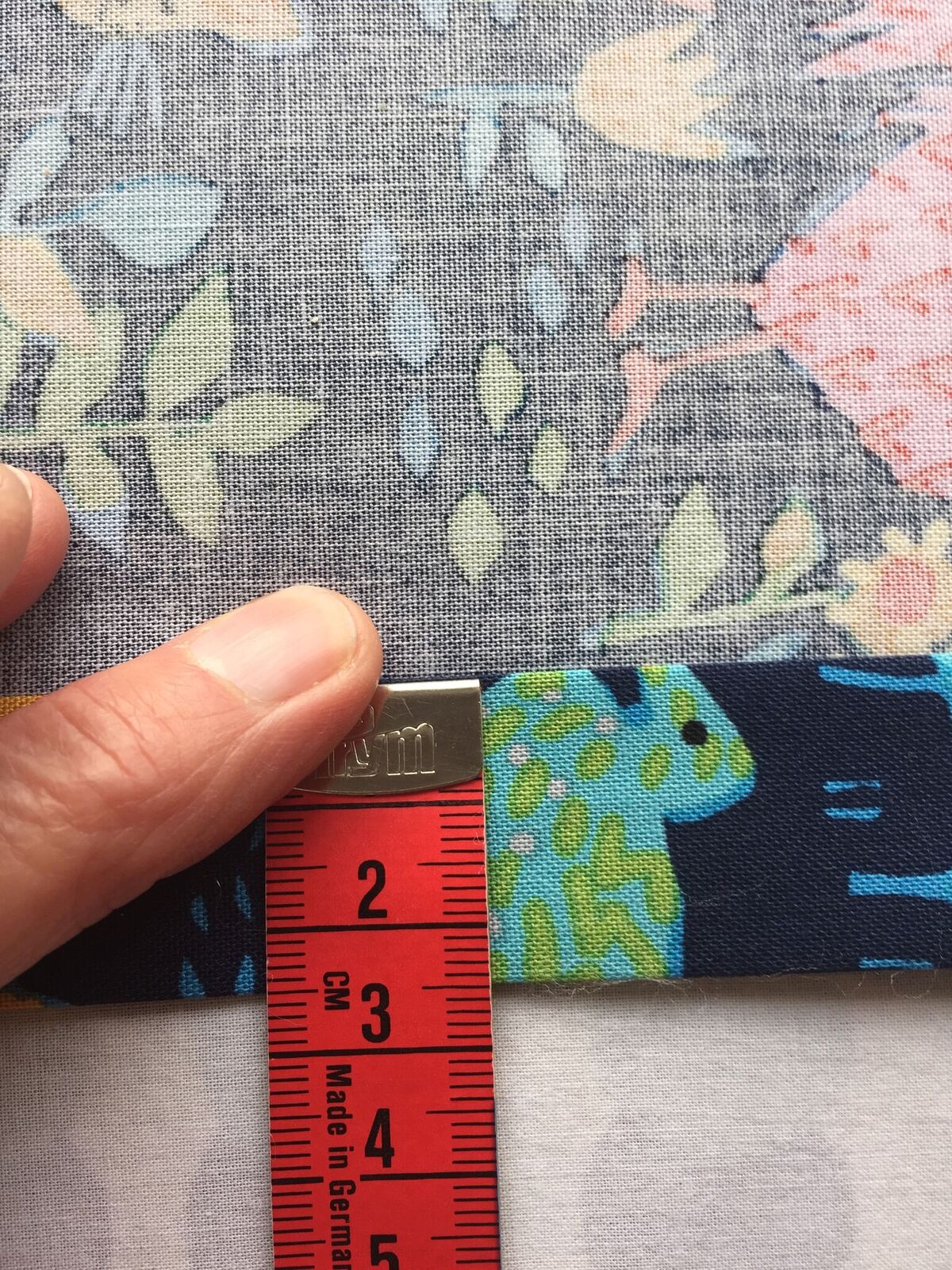 4. Shoulder seams straightforward so no pictures!

5. Neck facing.
Press 6mm towards centre of facing.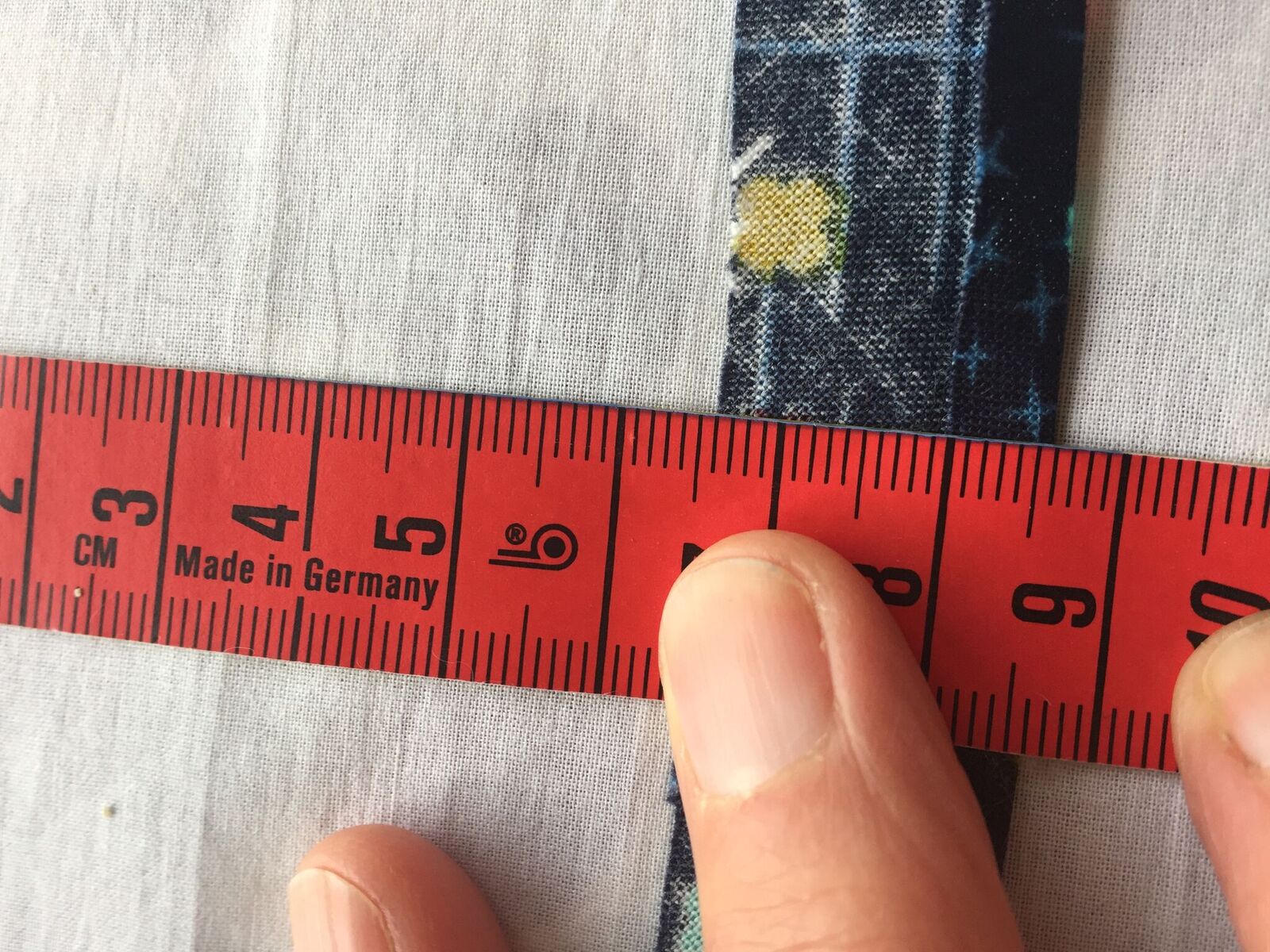 Press back placket out.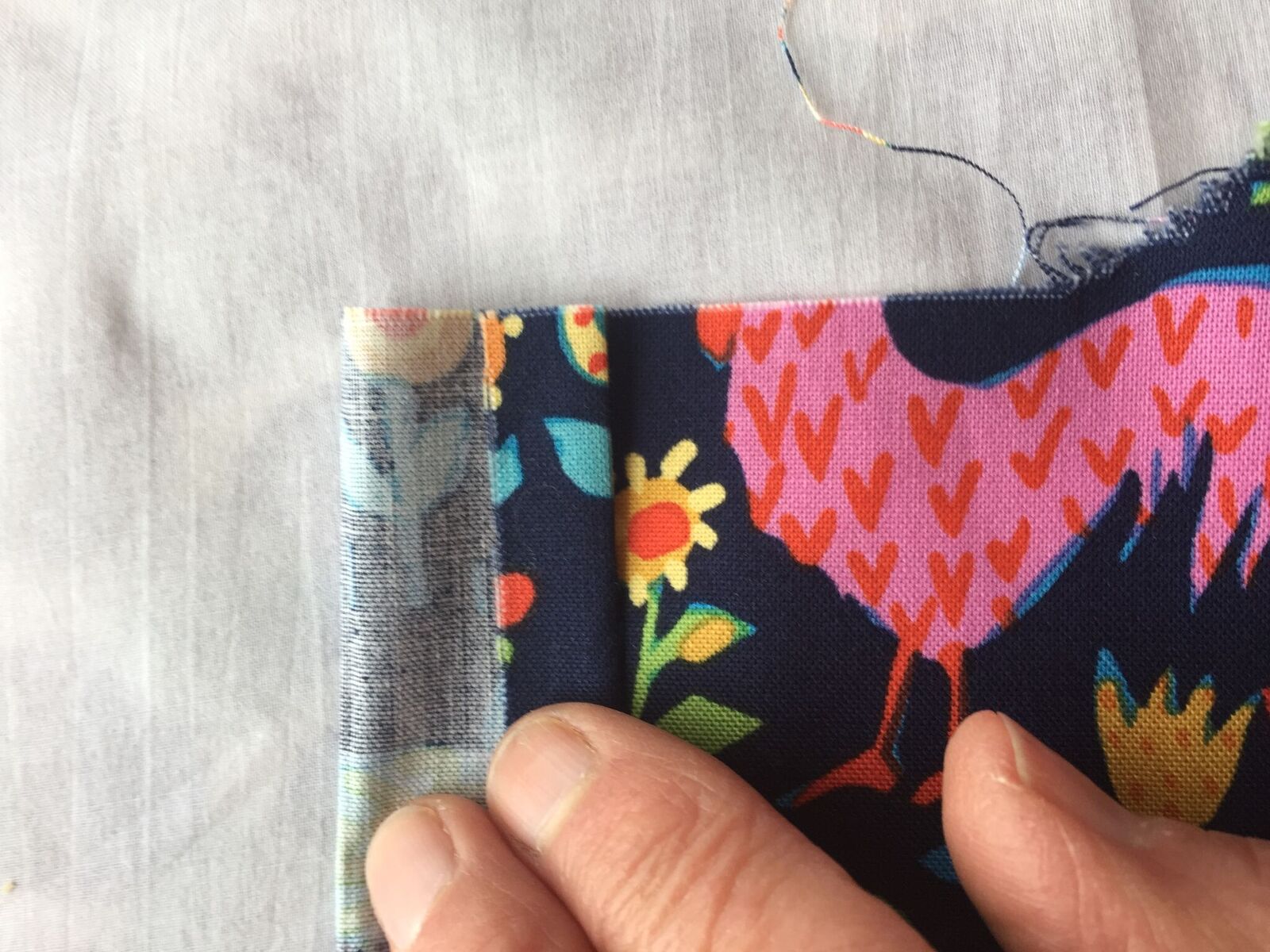 6. Neck facing pinned in place. Stitch in place with 6mm seam.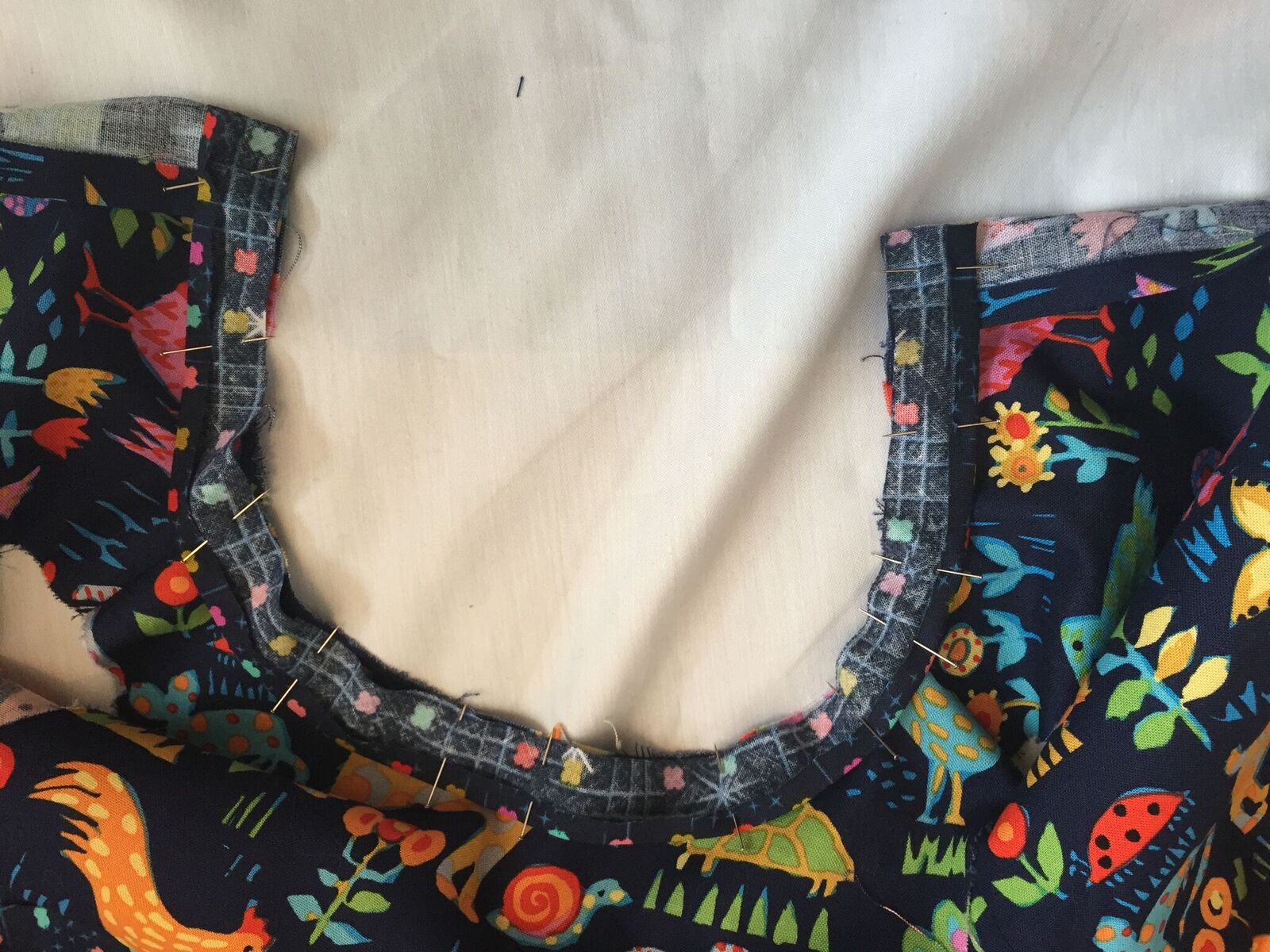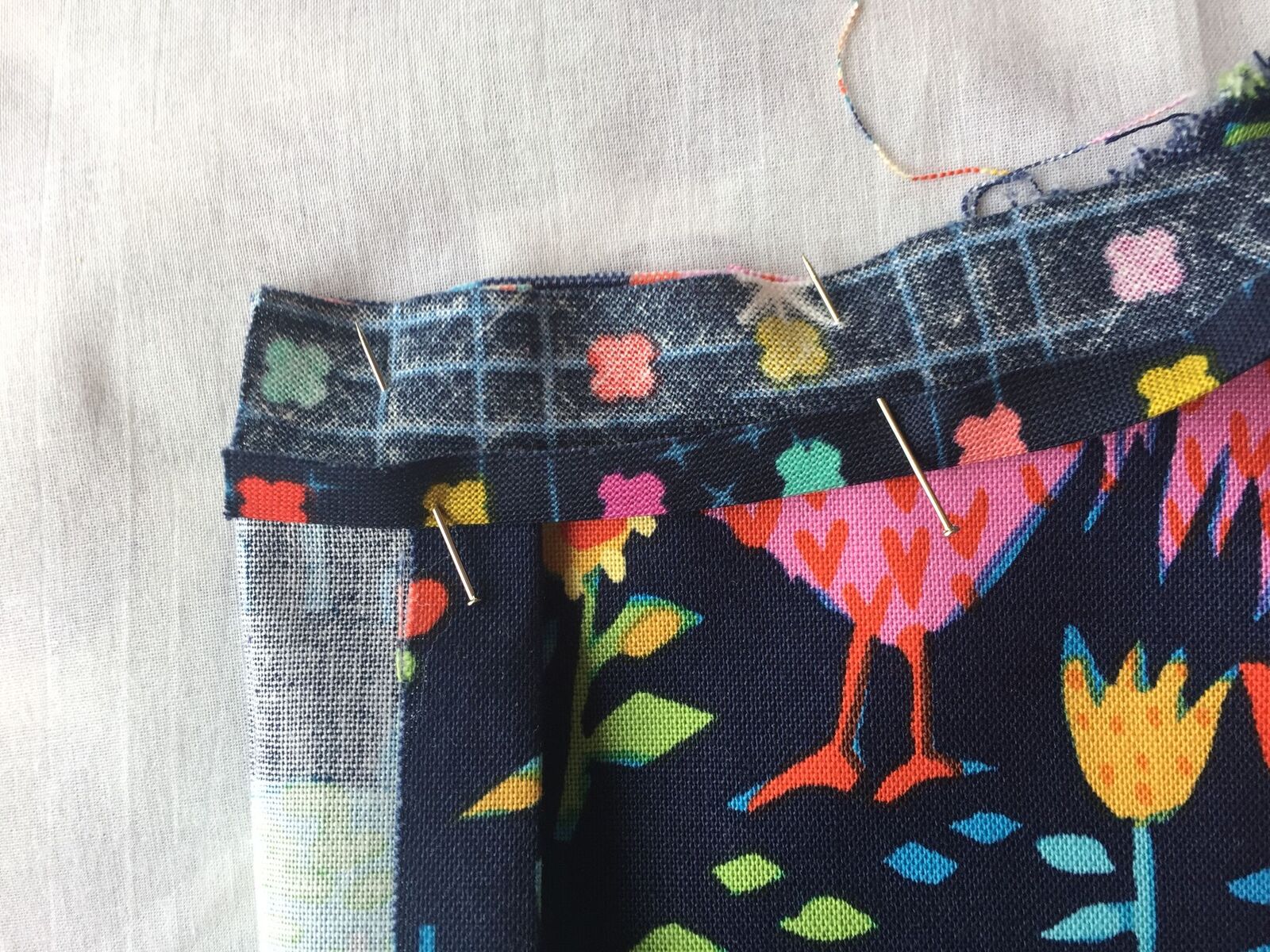 7. Neck binding pressed towards wrong side and sewn in place catching in placket. Sew closeto folded edges.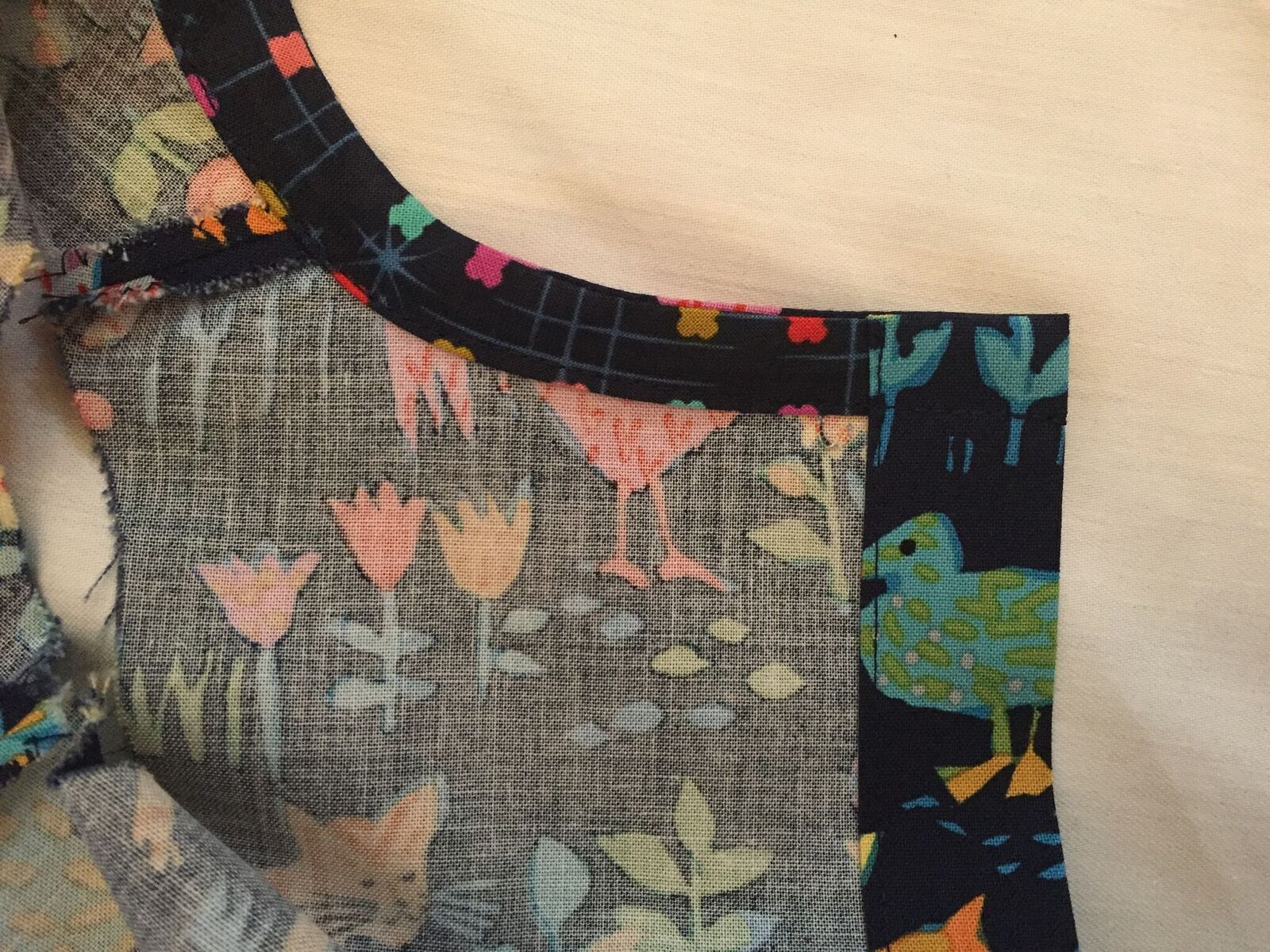 8 ,9,10. Sleeves.
Straightforward as per instructions and diagrams.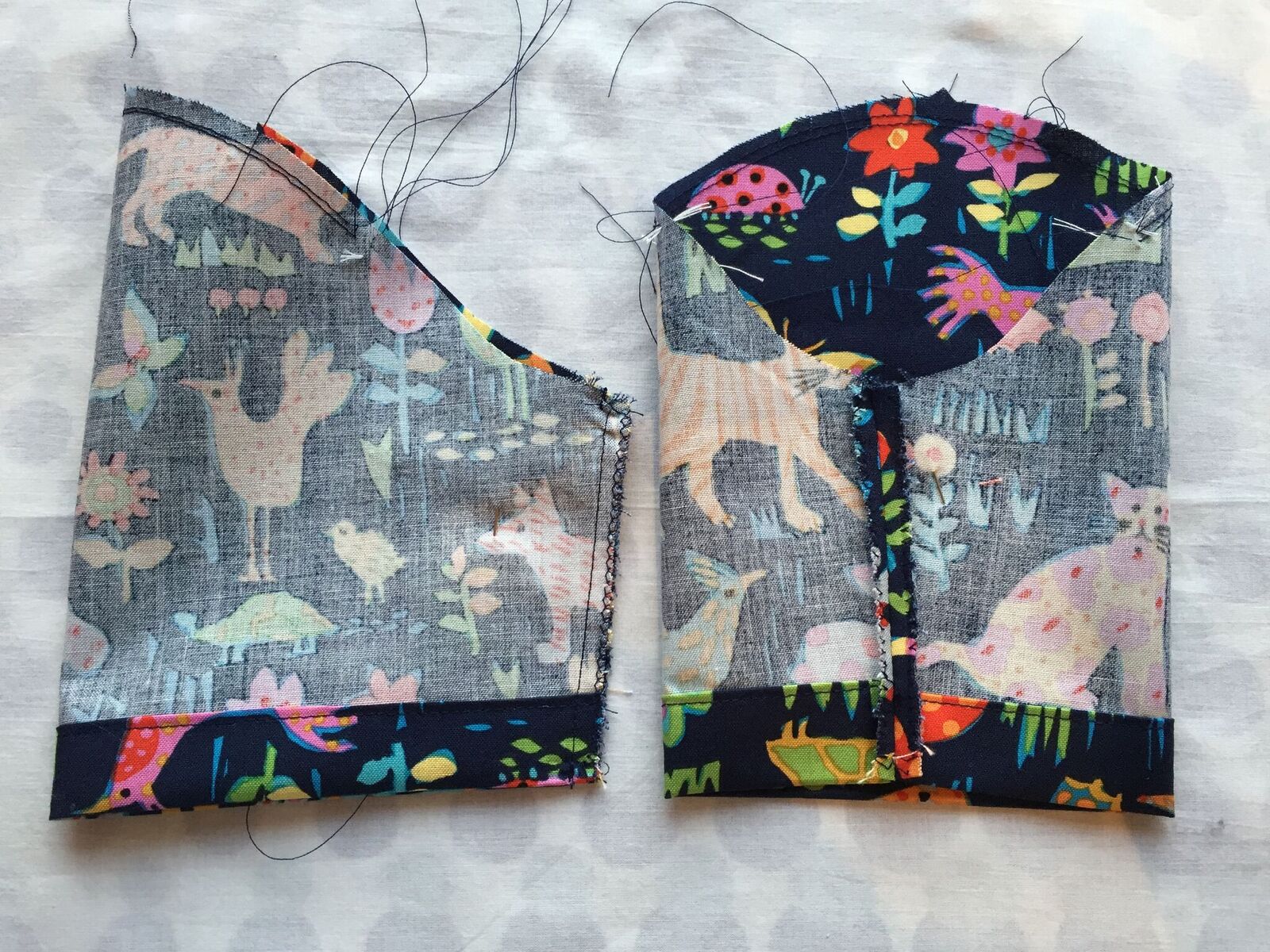 Tip As the armhole is quite small I found it easier to tack the sleeves in place before sewing.
Also sew from the inside of the sleeve as it is too small to go over a free arm of a sewing
machine.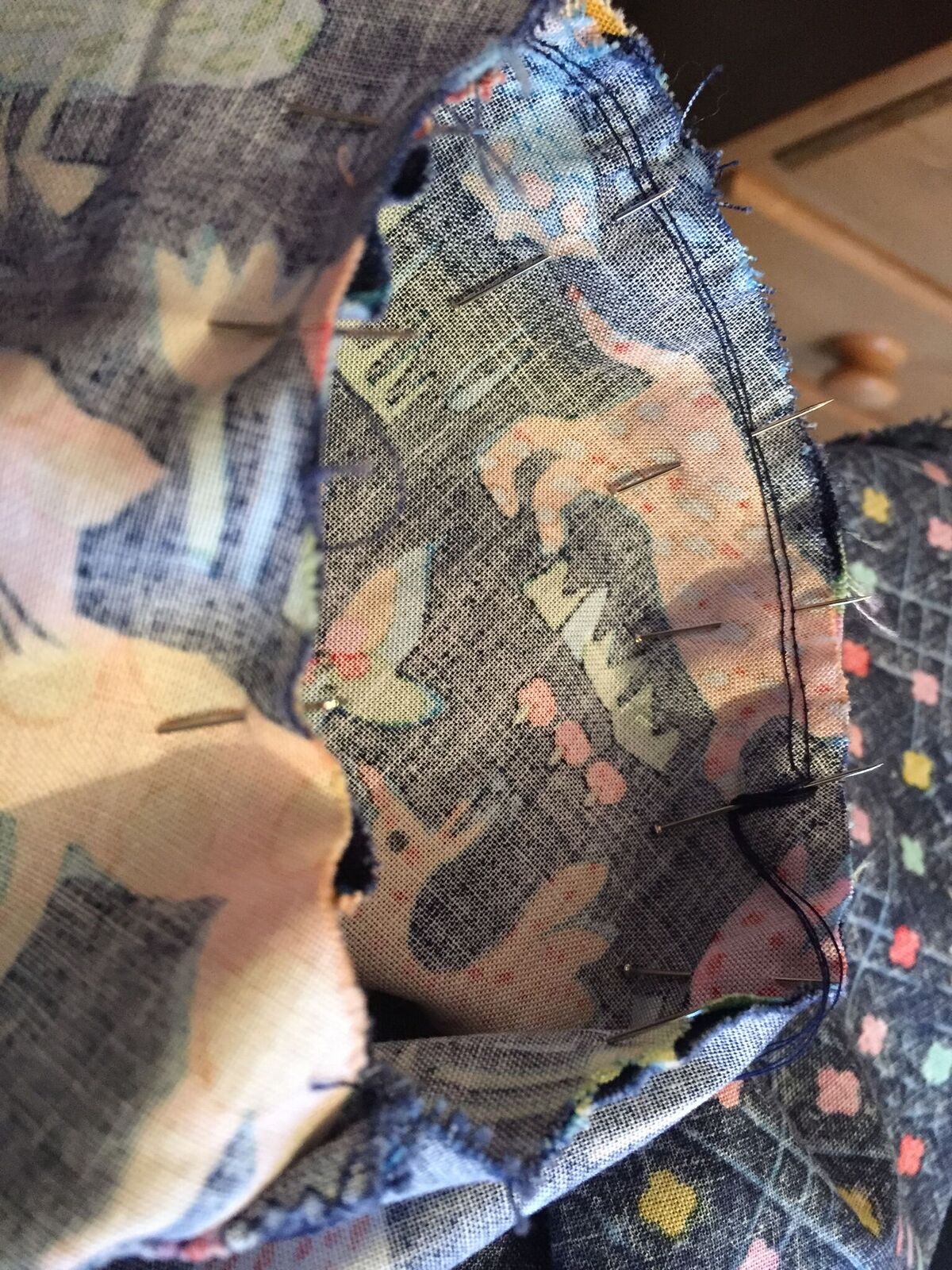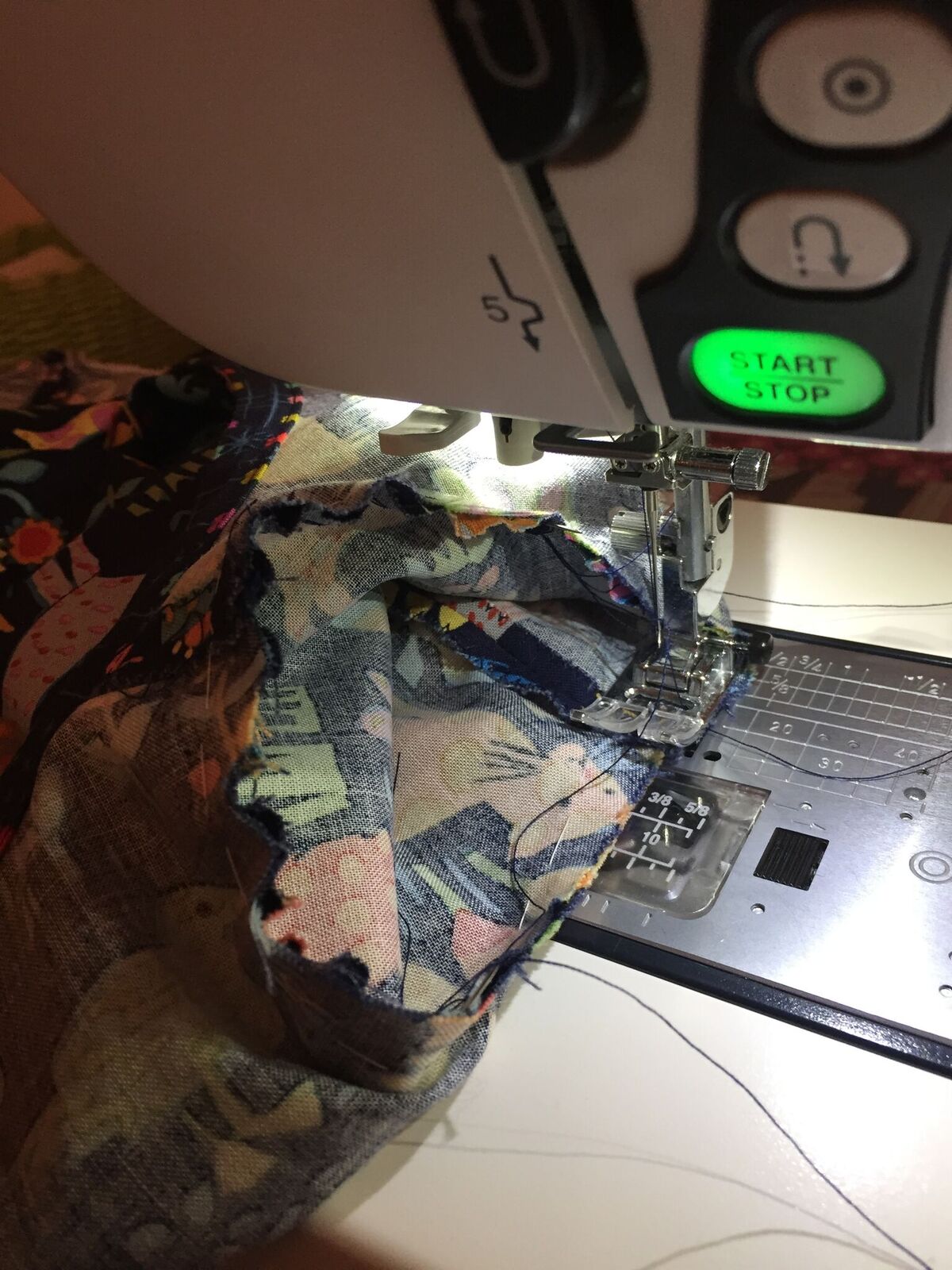 11&12. Just a simple hem and the buttonholes along the right placket and its all done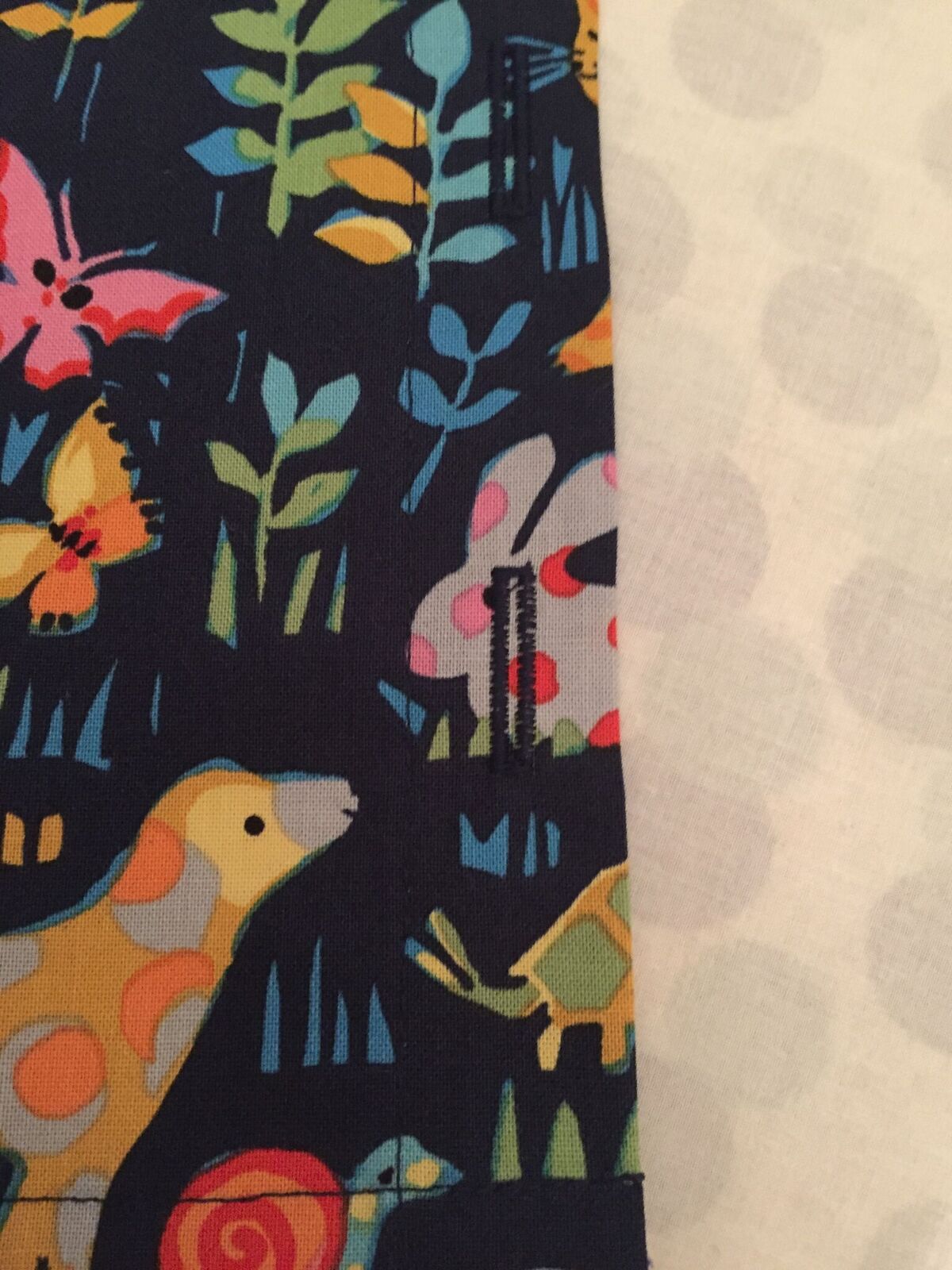 My finished dress!
I made matching covered buttons from the contrast fabric, which I think work really well!
Now just need to find a 3-year-old to wear it!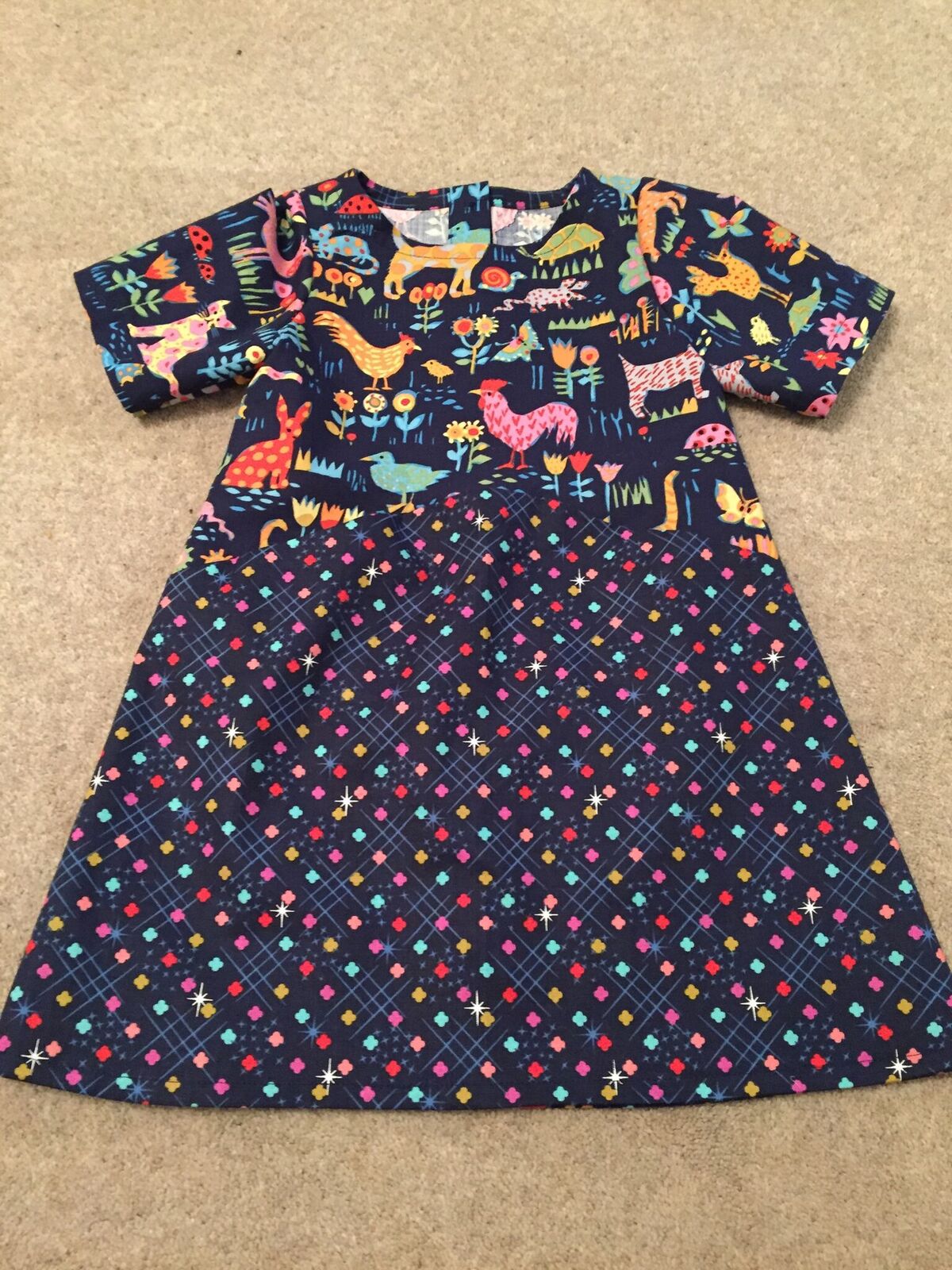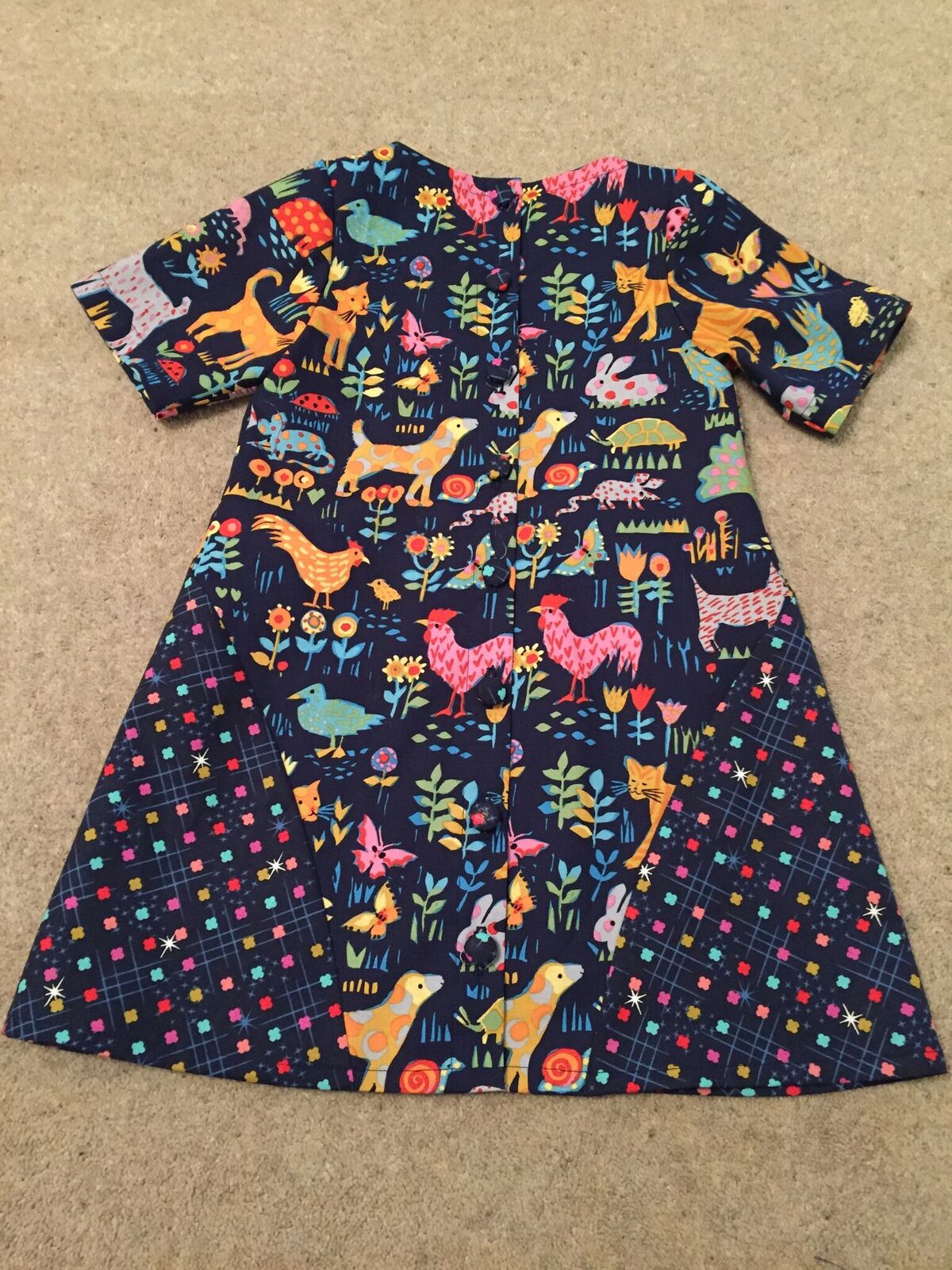 You can find Two Stitches sewing patterns on the Sew Scrumptious website
We have hundreds of gorgeous fabrics perfect for making a Zoe dress
Make sure you share your finished Zoe dresses with us on Facebook or Instagram.