Posted by Rachel on 17th Aug 2021
This blog post will show you how to use our Christmas Advent Calendar Panels to make fabulous reusable Fabric Advent Calendars that can be used year after year. This blog post was written in 2019 but the basic principles apply to this years Advent Panels. The designs are just different. Hope its helpful....
Its so easy to make your own fabric Christmas Advent Calendar using one of our Advent Calendar Panels. Keep it to use year after year. Just pop some sweets, chocolates or little notes in the pockets. Rachel has shared some instructions to show how easy it is to make....
What You Need:
Dashwood Studio printed calendar panel
60cm contrast fabric
60cm lightweight wadding
Instructions:
Cut out back panel along outer orange edge of printed fabric. Cut out pocket strips along ecru edge.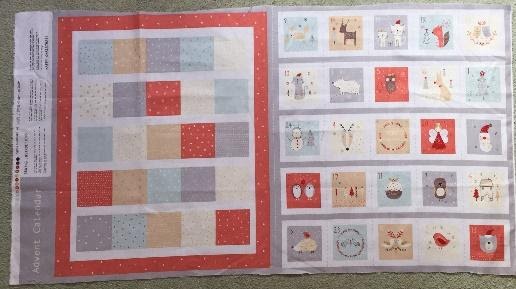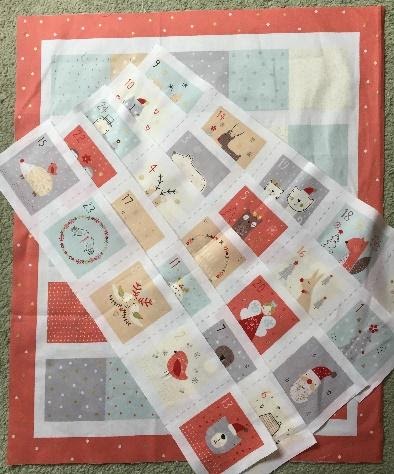 Neaten top edge of each pocket strip. Fold over neatened edge along top of printed area and stitch in place close to neatened edge
Make a box pleat by folding along the printed edge of each pocket, press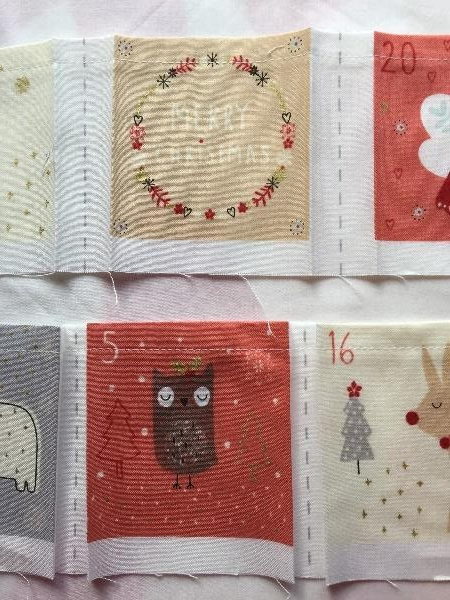 Bring folded edges to dotted line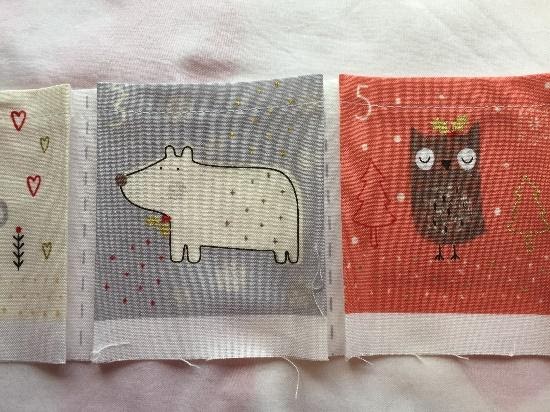 Pin pleats in place, press
Press side and bottom seam allowance to wrong side of each pocket strip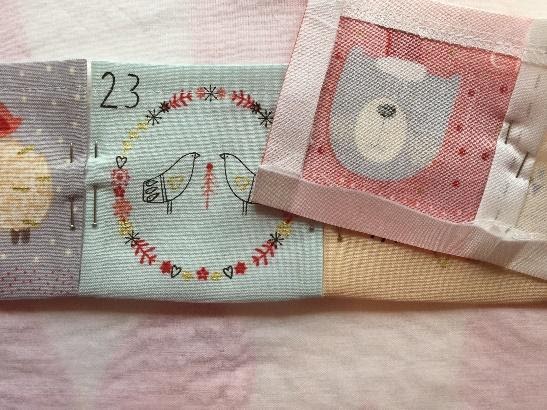 Pin each strip to corresponding printed strip on back panel
Stitch close to side and bottom edges of each strip, then between each pocket on the dotted blue line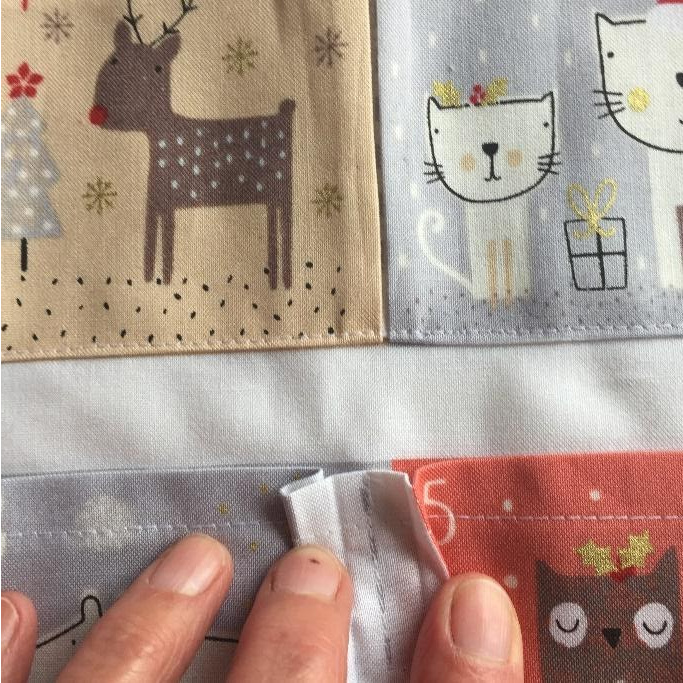 Layer the panel up with the backing fabric and wadding. Make sure the wadding is 2cm bigger and fabric is about 5cm bigger all round than the panel. Pin layers together. Sew a line of stitching between the pockets. Sew all around the inner edge of orange printed area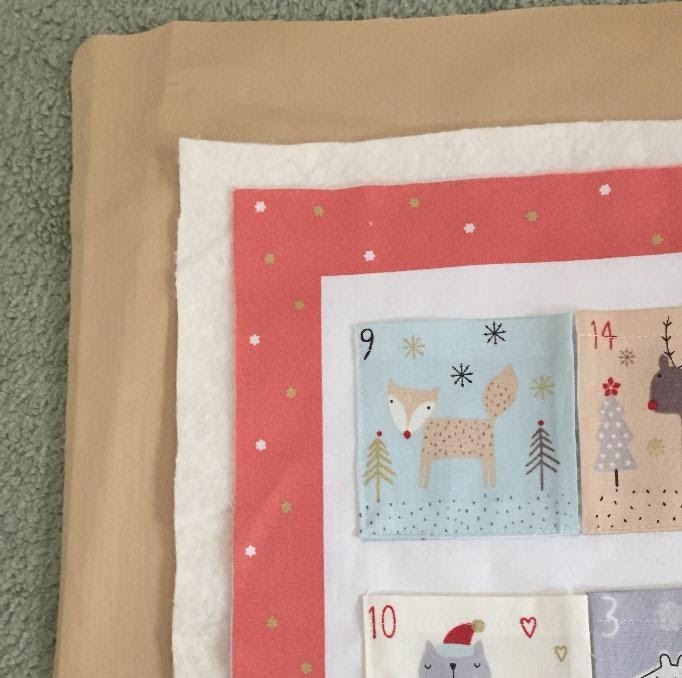 Trim away wadding only to same size as front panel. Trim backing fabric to 3cm larger than front panel.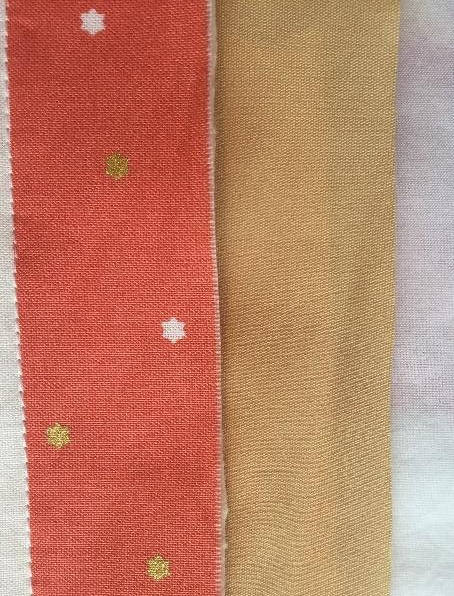 Fold backing fabric to meet edge of panel, press then fold over again covering raw edges to make a neat binding. Press and pin in place. Stitch close to edge.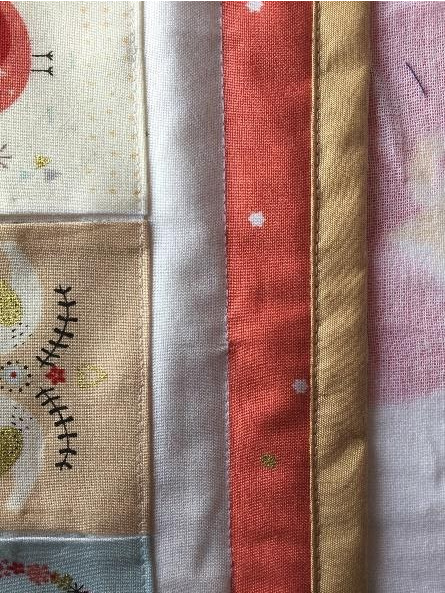 Sew some ribbon loops to top edge to hang the calendar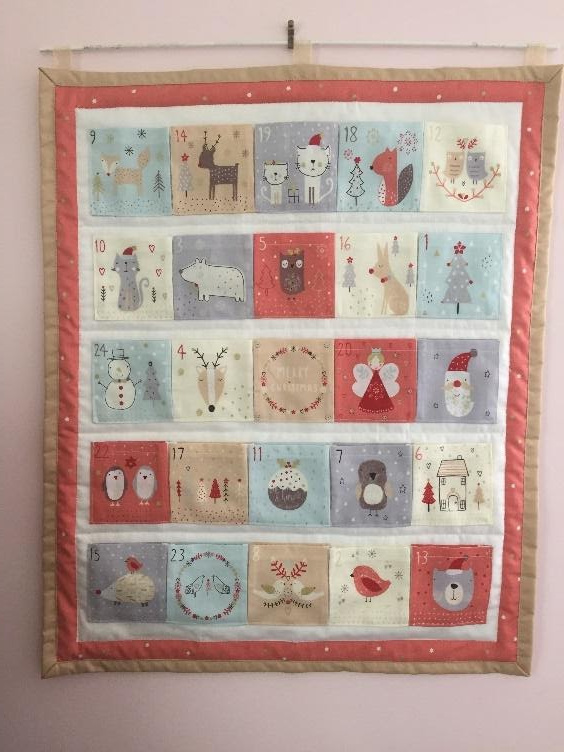 Fill with pressies or chocolate for a countdown to Christmas!