Posted by Louise on 12th Oct 2018
Christmas is just around the corner so we have rounded up our 20 favourite gift ideas for people who love sewing and crafting. Send the link to a loved one to drop big hints or just treat yourself!
1) Stitch Your Own Passport Cover £29.95 The Letteroom
Such a great idea. Sew your own luggage tag and sew a cross on your passport for every country you visit.
2) Slogan Tape Measure £9.95 from Red Berry Apple
These tape measures make great little stocking fillers
3) Patchwork Tiles £80 for 16 Wellbeck Tiles
A bit random maybe but I just love these patchwork tiles. The designs remind me of old vintage fabrics. Def on my list this year.
4) Thimble Pen Pot £10 Red Candy
Cute little thimble pot perfect for pens or scissors
5) Eat, Sleep, Sew, Repeat Sign £6.99 Maise & Rose
Great little sign perfect for craft rooms or sewing spaces.
6) Cotton Reel Holder £15.99 Kurtzy
This sewing reel holder is practical but looks fab too when full of pretty coloured thread
7) Vegan Leather Singer Wallet £10 Giggle My Wiggle
Love the vintage feel to this Singer sewing machine wallet. So pretty.
8) Snap Set £14.98 Tuscall
Look at those rainbow colours! This is def on my Christmas list this year. Such a great little set.
9) 'Sewcialist' Iron On Patch £5 Like Sew Amazing
Love this patch designed by Sarah from Like Sew Amazing. She also sells fab dressmaking fabrics so pop over and have a look at her website.
10) Crane Scirrors £5.99 BIHRTC
Pretty metallic Crane scissors perfect for embroidery and unpicking!
11) Wonder Clips £7.57 Morsler
A great little gift for a quilter and a great alternative to pins! I might have to try these out.
12) 'Seamstress' Pin - £7 Pink Coat Club
Super cute sewing themed pin badges which make great stocking fillers. Available in other colours/designs too.
13) Tape Measure Necklace £10.50 Just K Jewellery
Such a great design and you can use numbers that mean something to you.
14) Cross Stitch Kit £9.95 The Make Arcade
Great gift idea for all you prosecco loving sewers (that would be me then!)
15) Sew In Love Label £7 Wue
Really love this thoughtful little gift idea from Wue. Several designs available.
16) Personalized Sewing Print £18 Jane Farnham
Who wouldn't love this in their sewing space. Gorgeous print which can be personalized.
17) Fabric Bundles - Sew Scrumptious Fabrics
Couldn't not include some fabric in this list from my very own website. We have lots of gorgeous fabric bundles which make great gifts. They are tied with ribbon and will be wrapped in tissue paper ready to give a gift. Can't see what you want then just make your own bundle! Just message us and we can make any bundle you choose.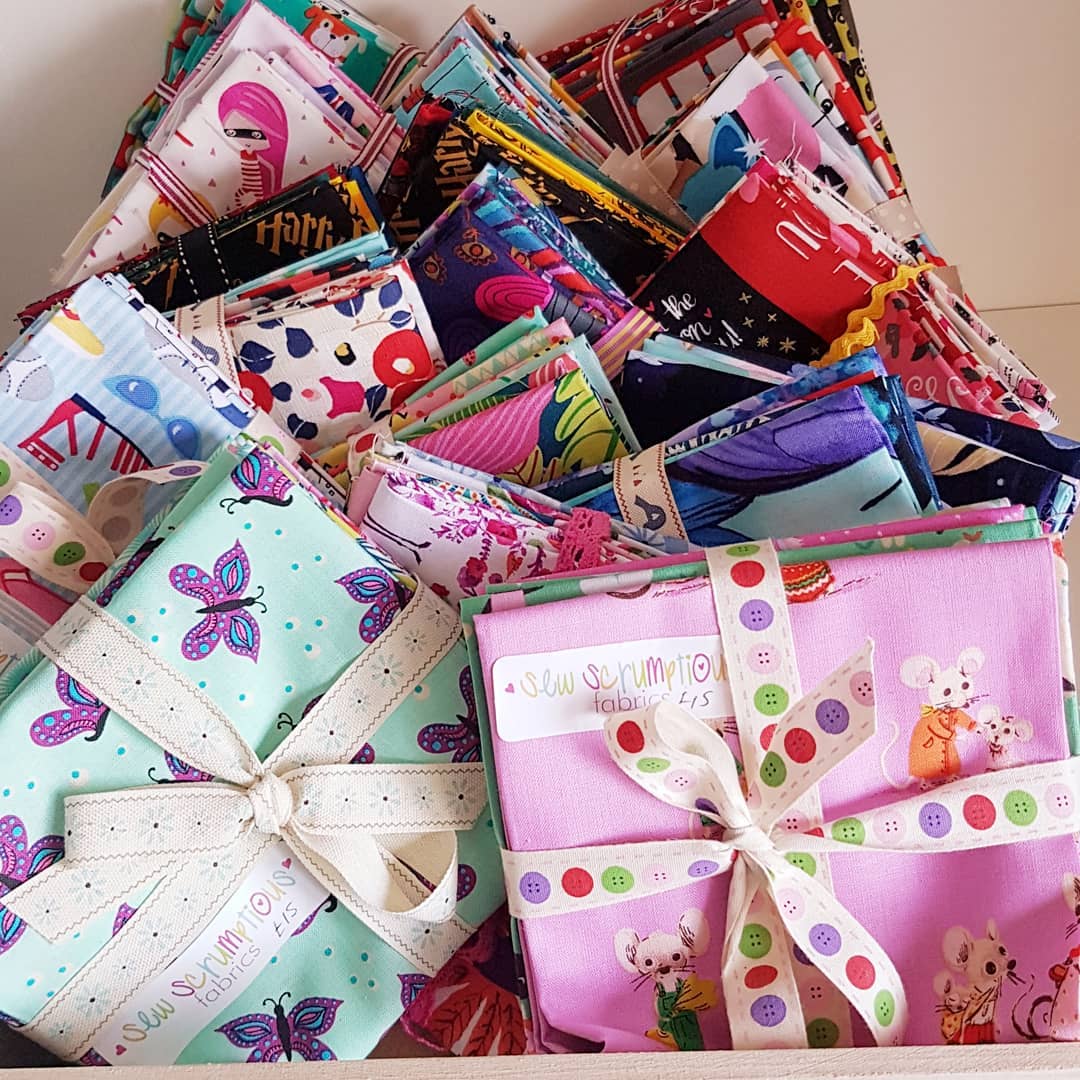 18) 'Material Girl' Pin £6 Creative Industry
Perfect little stocking filler for all dressmakers and quilters!
19) Makers Workbook £12.50 Creative Industry
Great little journal for dressmakers. A place to keep track of your projects and notes. There is also a knitting version too!
20) Toyota Oekaki Sewing Machine £389 John Lewis
Sometimes you have to think big! Just love the design and colours of these Toyota sewing machines which are great for freestyle embroidery. You need to drop some very big hints and be extra good for this one!
Hope that has given you some inspiration for Christmas either for gifts to buy or for yourselves!
Not sure what to choose. Give a Sew Scrumptious Gift Voucher. We can email them to the recipient or send a physical gift card for you to give yourself. Choose any amount. It can be spent over several visits with no expiry date. Find out more here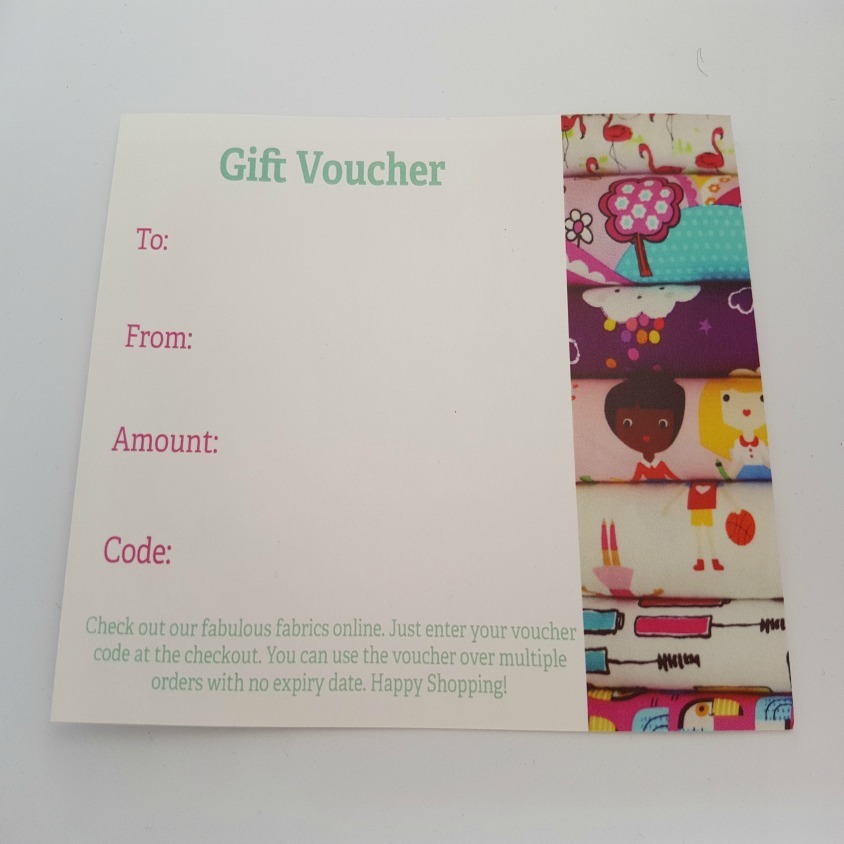 Happy shopping....