Posted by Louise on 30th Oct 2019
We have been searching the internet for inspiration and come across some fabulous gift ideas for people who love sewing and crafting. Perfect little Christmas present ideas or just lovely things to buy for yourself! Great for dropping hints to loved ones for Christmas. Just send them the link to this blog post!!
'Its OK To Make Mistakes' Enamel Pin - Naomi Hope Design £6
We love this enamel pin which pretty much sums up our sewing journey! Such a cute little stocking filler which would be perfect for a Secret Santa gift.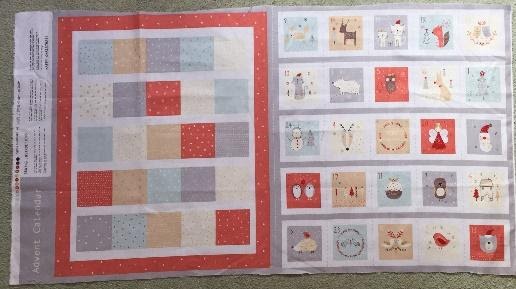 Sewing Wish Bracelet - Honda&HollieGB £2.99
A sewing wish with a pretty little bracelet. Perfect stocking filler. They do lots of different wishes. I bought a Harry Potter one for my son. Great customer service. Arrived the next day with gorgeous packaging!
Sewing Print - Little Gems Prints £10

We definitely agree with the sentiment of this fabulous print. Perfect for a craft room. You can never have too much fabric!
Sewing Library - MarvlingBrosLtd £12
So many gorgeous gifts from this fab company and they all come in cute little little boxes. We loved this little sewing library but also fell in love with the birthday 'flower seed' boxes.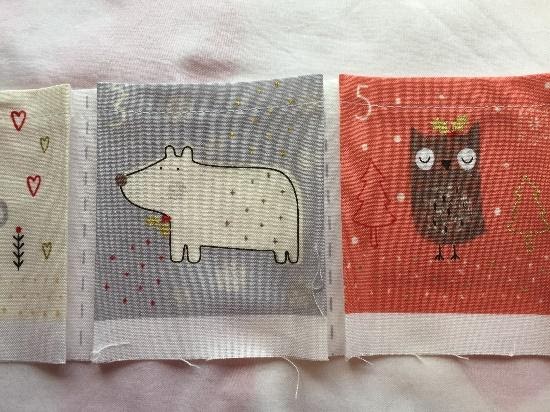 Bobbin Buddies - Sew Scrumptious Fabrics £4.50
Bobbin Buddies - plastic clips designed to hold your thread and matching bobbin together. Great for organising your sewing room to save you having to hunt around for a co-ordinating bobbin when you need one! Set of 10 in a recycled sewing pattern gift bag.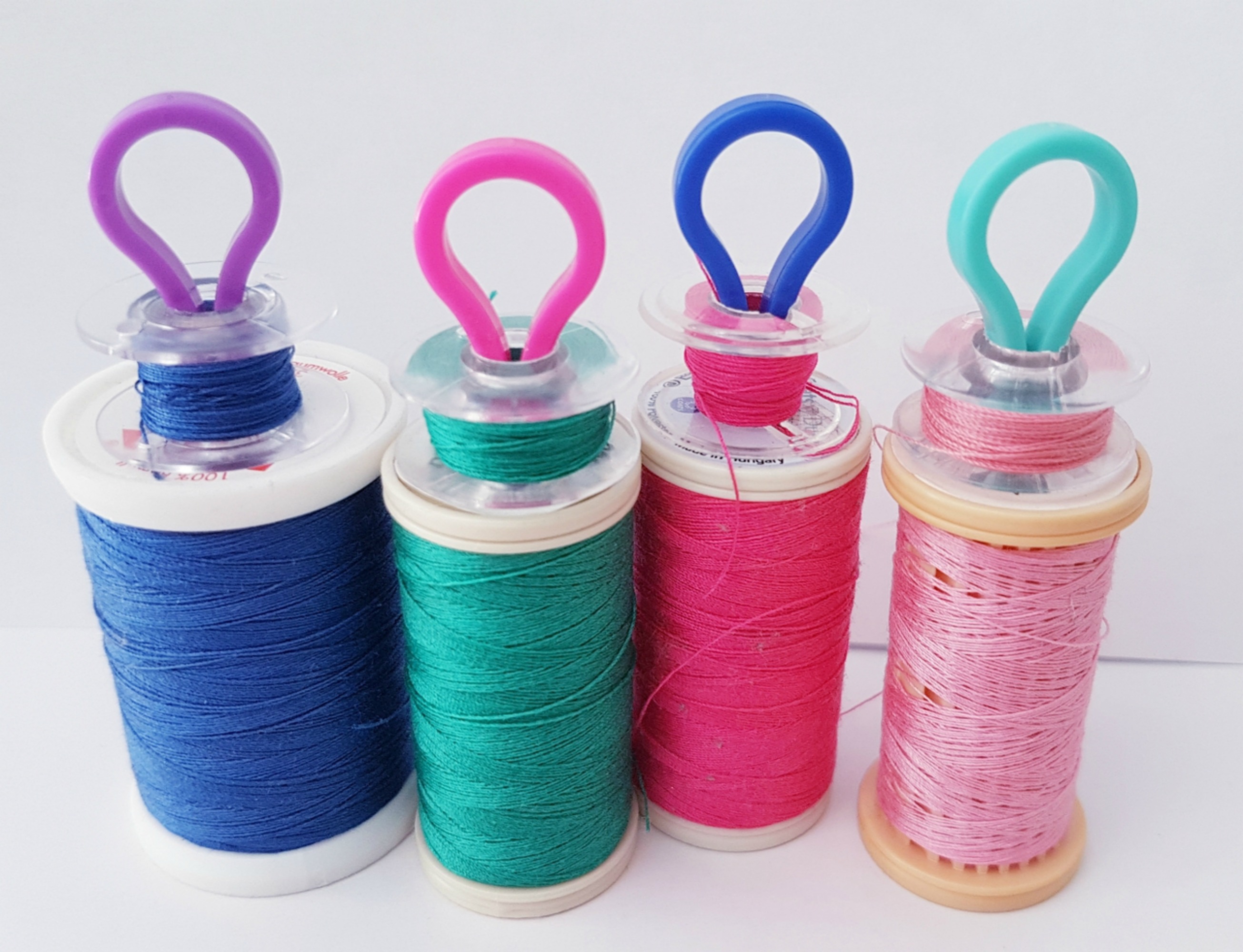 Wonder Clips - Set of 16 - Sew Scrumptious Fabrics £6.50
Wonder clips make a great alternative to pins to hold fabrics together. Perfect for thicker fabrics and for bag making. Smooth flat bottom to hold your materials in place, even around curves. Different vibrant colours allow you to easily see on your work or find when dropped on the floor. Safer to work with than sharp pins, never poke your fingers or damage your precious materials. Come in a recycled sewing pattern gift bag.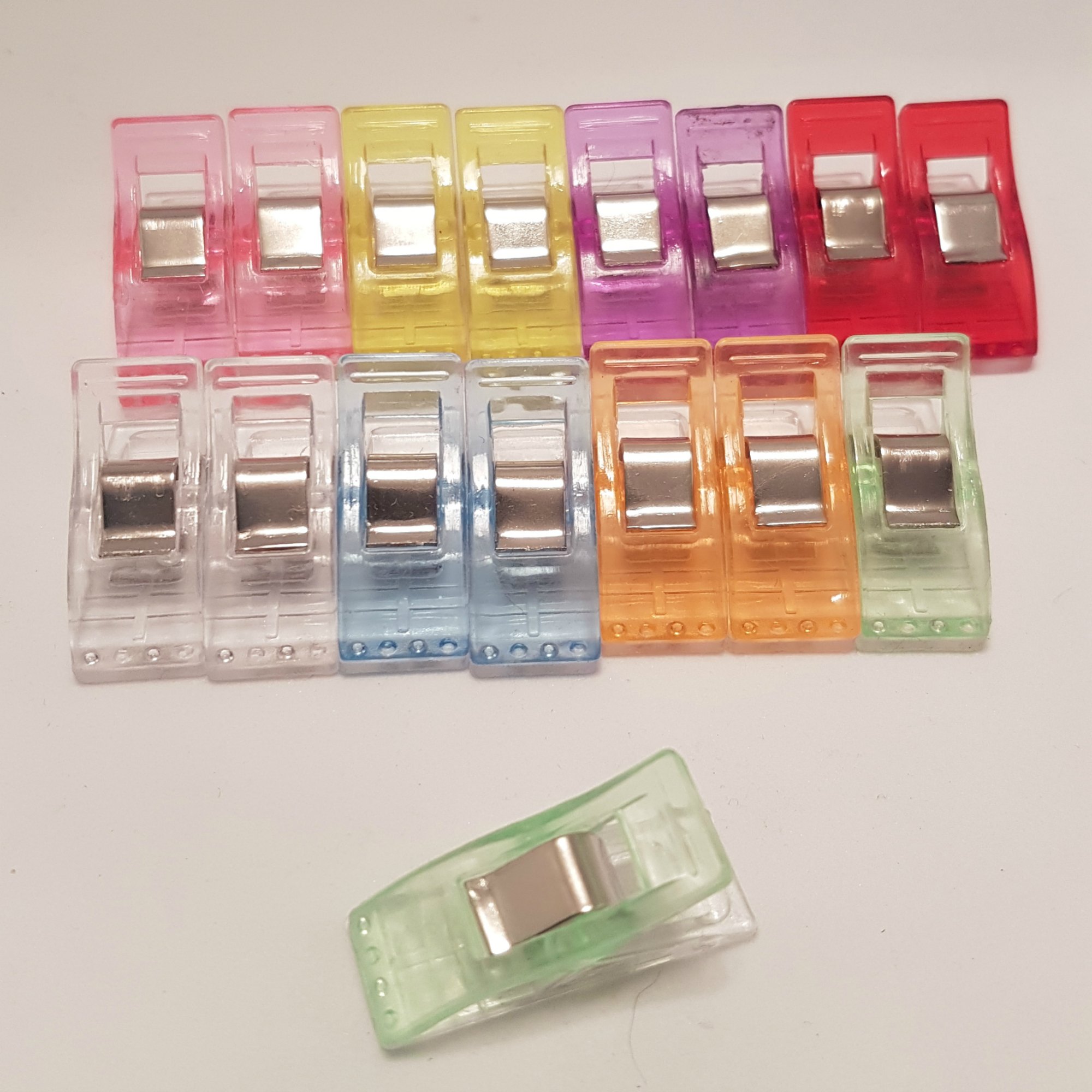 'I Sew' Print Gaynor Marshall Design £12
Another fabulous sewing print which is perfect for a sewing or craft room. Great for all us sewing addicted peeps.
Sewing Wine Charms - Made With Love Accessories £10.99
Wine and sewing. Whats not too love! Pretty little wine glass charms make a great little gift for friends.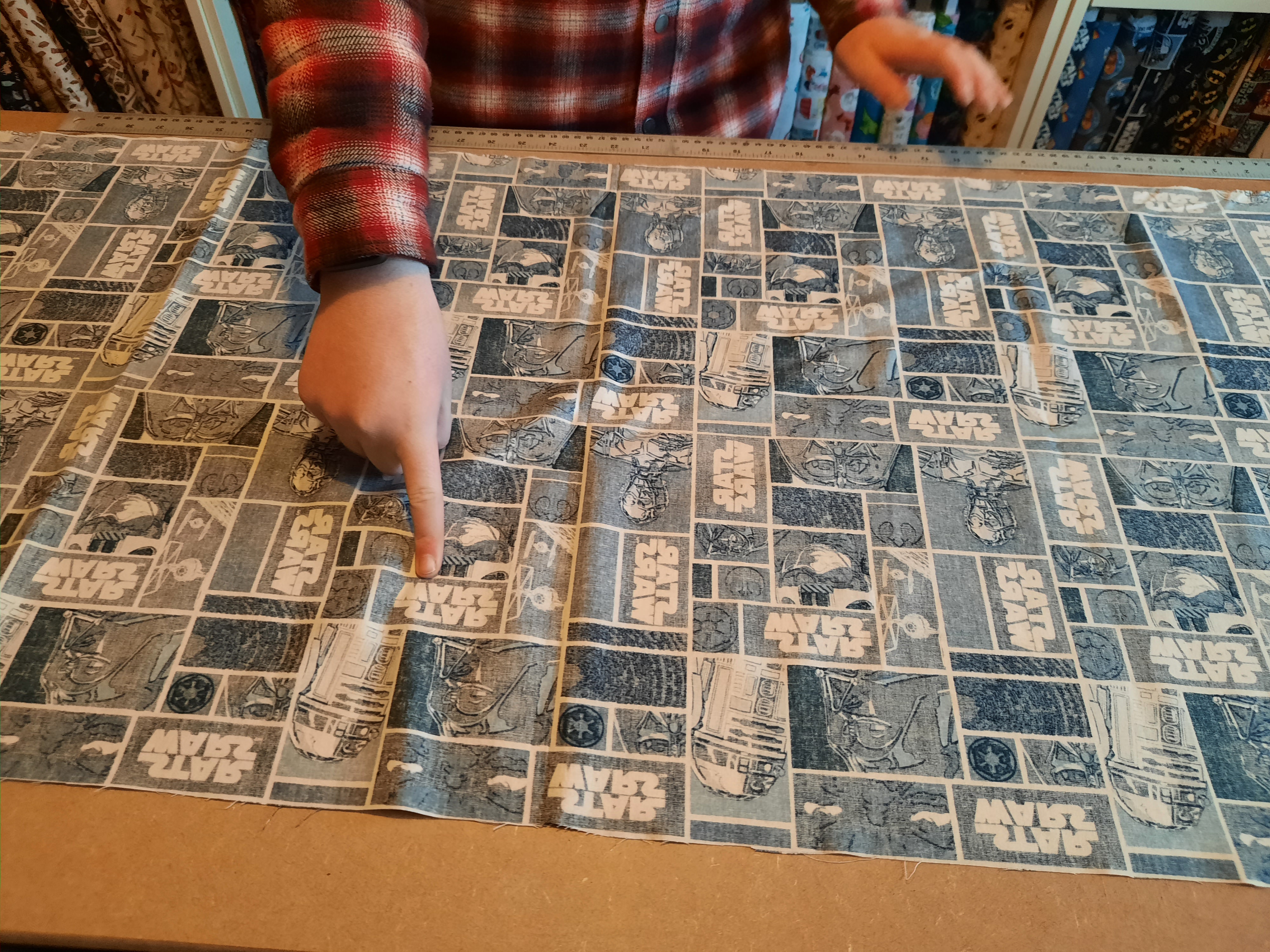 Wooden House on Vintage Bobbin - Thimbleville £16
These pretty little wooden houses and love hearts on vintage bobbins are just so pretty that we couldn't resist adding them to our list
.
Seamstress Scissor Earrings - Dinkiebelle £8.50
Another gift we couldn't resist are these gorgeous little scissor earrings. Look how cool the packaging is too! Love them.
Stitch Your Own Dog - Stitch Me £39.99
Completely in love with this kit which allows you to stitch a photo of your own dog. Actually it can be a pet, person or place - any photo that you provide. Kits comes with a printed canvas, Anchor wools, easy to follow instructions and a needle and threader. No experience necessary. "Simple as stitch by Colour"
PIN Cushion - Jonny's Sister £15
Such a fab idea for a PIN cushion! They also sell lots of gorgeous personalised gifts.
'Sew Pretty' Handbag Mirror - Rosie Ball Designs £7.50
These pretty little machine embroidered mirrors would make great little stocking fillers. Lots of other great designs available too.
Macrame Plant Hanger Craft Kit - PoshTotty Designs £25
We absolutely love plants so fell in love with this macrame plant hanger kit. Great new skill to learn for the New Year!
Liberty Love Pattern Weights - Foxglove & Field £24
Beautiful pattern weights from Foxglove & Field that come in a variety of pretty designs. Love the gorgeous packaging too.

Personalised Sewing Necklace - Samsoe £30
This stunning sewing necklace is from Samsoe. A real statement piece for dressmakers to wear!
'Making and Marketing a Successful Art & Craft Business' Book - Fiona Pullen £9.35
A great gift for all you small business owners. Successful craft business owner Fiona Pullen, owner of the Sewing Directory, explains how to turn your hobby into a fulfilling and rewarding commercial success. A must-read guide for anyone wanting to turn their hobby, craft or art skills into a successful business.
Metallic Garment Labels - Like Sew Amazing £5.50
Perfect for dressmakers - these cute label packs have 8 different metallic thread side seam labels. Super Limited Edition. Each pack contains one of the following labels - 'Me Made', 'Yes I Made It', 'One Of A Kind', 'Bespoke', 'You Can't Buy This', 'Made With Love', 'It Has Pockets' and 'Imperfect'. Like Sew Amazing are a fab bricks and mortar dressmaking fabric shop in Bristol. Pop in and say hi to Sarah if you are local!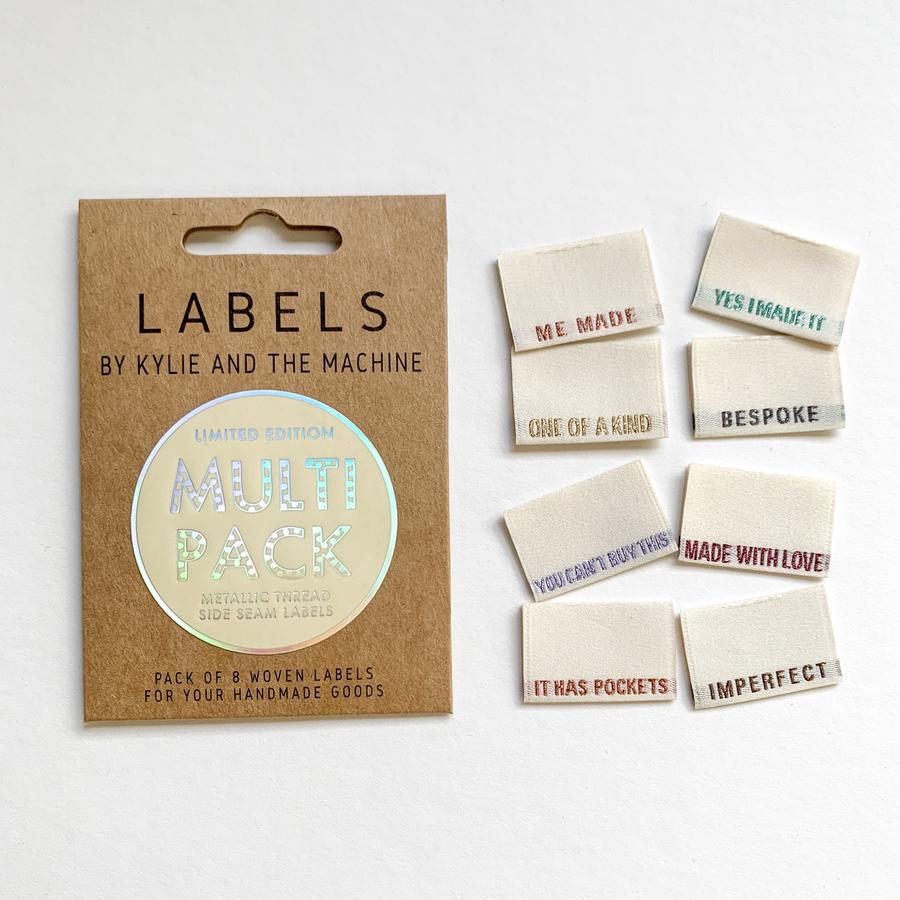 Pattern Envelopes - Patterntrace £7
Transform your sewing pattern collection into a beautiful illustrated library!
Super useful idea for all you dressmakers. These envelopes are a little larger than A4 with a side and top gusset, bags of room for your folded pattern pieces. There is a space for the pattern artwork! Either cut out and stick on the pattern company's illustration – or draw your own. Also have a useful notes section for things you need to know next time.
Washi Measuring Tape - Patterntrace £2.25
We love this fab 1.5cm wide, 10m roll of washi tape with a tape measure design. Perfect for wrapping up Christmas presents for fellow crafters.
Fat Quarter Bundles - Sew Scrumptious Fabrics - From £12
What could be better than a FQ Bundle of gorgeous fabrics? Lots to choose from on the Sew Scrumptious website including metallic Japanese fabrics, Harry Potter and lots of quirky themed bundles. Can't see anything you like? Let us know and we will make a bundle especially for you!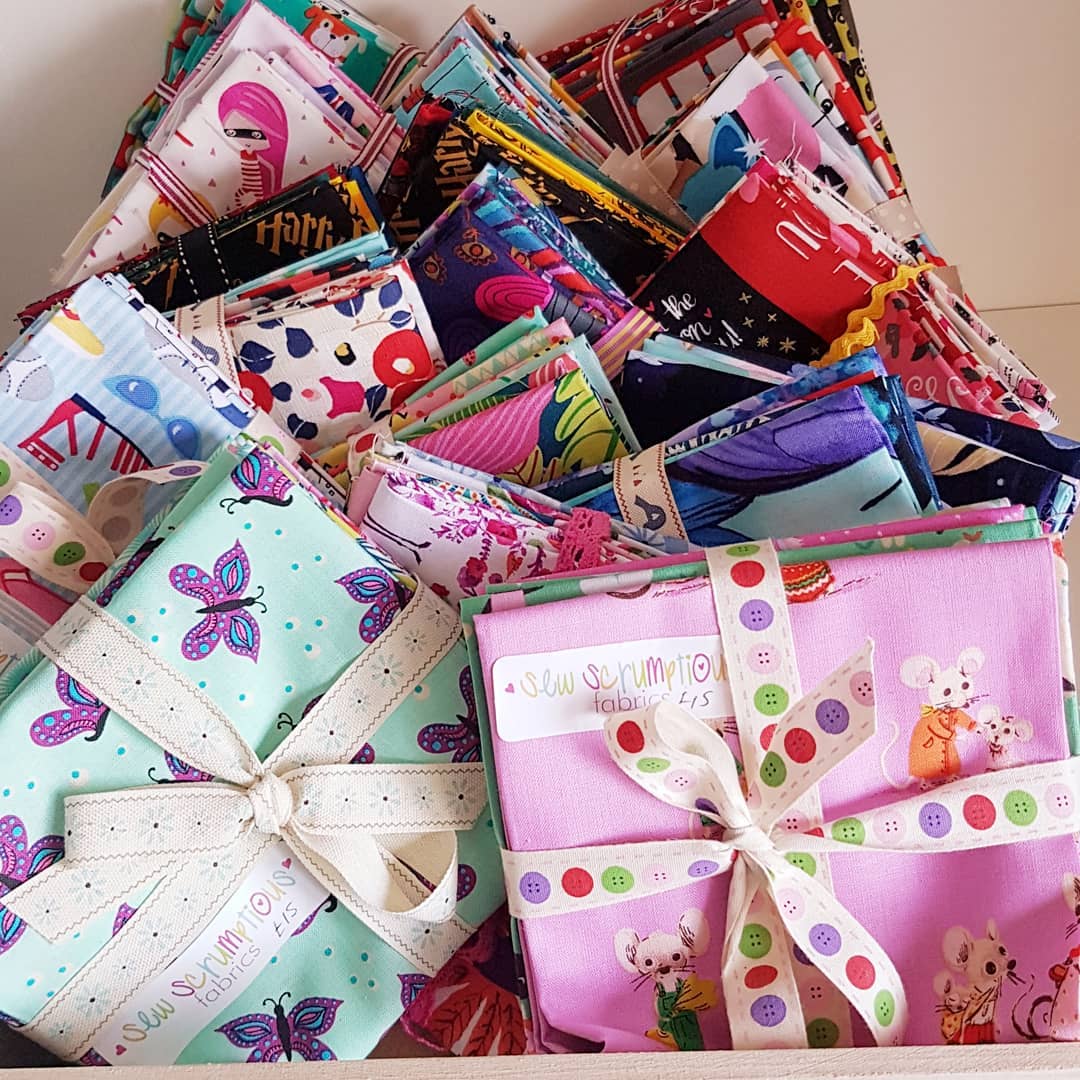 Textile Holidays & Tours - ECT Travel
Sometimes you just have to think big! We have just discovered ECT Travel who organise textile holidays and tours around the world. They have some fabulous sounding trips to Quilt Shows all over Europe but the two that caught our eye were two trips to see Quilt Shows and the textile industry in Northern & Eastern India. What an amazing experience. They do hundreds of fabulous trips for all sorts of hobbies and pastimes. Worth checking out the website for some travel inspiration.
We hope that you love the gorgeous things we have chosen. Things have definitely been added to our Christmas Lists!
If you are still not sure what to buy someone, don't forget you can buy Gift Cards to spend on the Sew Scrumptious Website. You simply choose the amount and have the gift card emailed to the recipient direct or a physical gift card can be sent to you to give personally. Vouchers do not have an expiry date and do not have to be used in one go! Find them here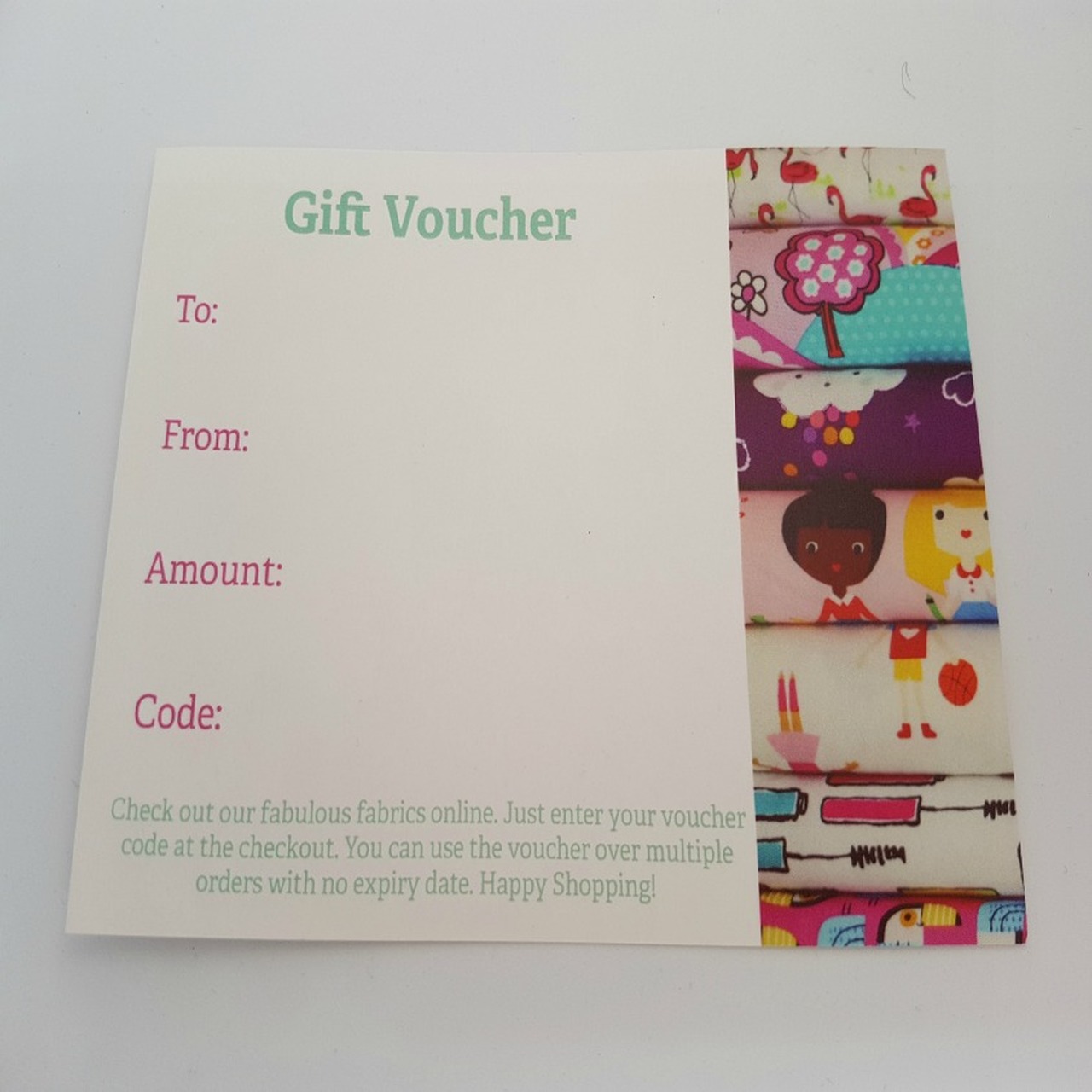 Happy Shopping!